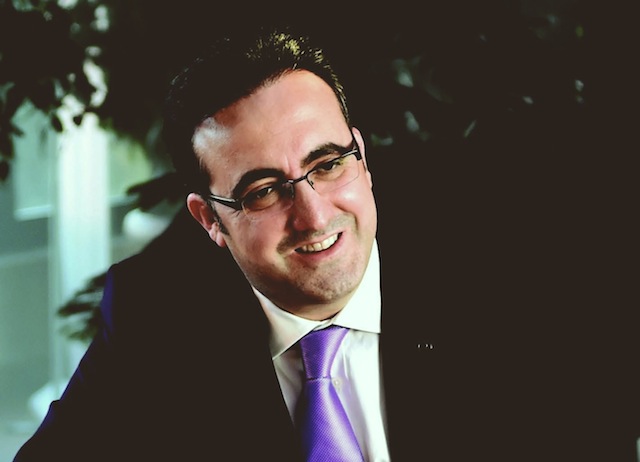 What brought Turkish Airlines back into the spotlight? 
Ours is an interesting story. Turkish Airlines was established in 1933 with a fleet of five aircraft; today we are a Star Alliance member and a four-star airline with a fleet of 308 passenger and cargo aircraft. We fly to 285 destinations worldwide (236 international and 49 domestic). According to a Skytrax survey from 2015, Turkish Airlines was chosen "Europe's Best Airline" for the fifth and "Best Airline in Southern Europe" for the seventh consecutive time. Over the past decade, our annual average efficiency per employee has [grown] by six percent, and our costs have been reducing simultaneously of course. Historically, our industry has been led by the US and European markets, but most are well aware that the center of the aviation world is not where it used to be; it's moving further East. Istanbul is Europe's most eastern and southern point, and our natural geography tends to work in our favor. Our destinations and fleet are growing at a rapid pace and Turkish Airlines' story is one to reckon with today.
How important to your business model are the types of aircraft in your fleet? You have a nice mix of planes – tell us more about your narrow- and wide-body aircraft. 
We are able to reach nearly 70 percent of the world air traffic in approximately three hours, so we use narrow-body aircraft a lot, as this means a lower unit cost on our operations.
Many network airlines don't have this option, so they are obliged to use wide-body aircrafts to penetrate the air traffic. We prefer wide-body aircrafts for our long-haul destinations, as they are a necessity for the hub-and-spoke system of a global airline like us.
We are aiming for even lower unit costs in the days ahead, while never compromising on our service and product quality. Our operating efficiency (in terms of unit production, personnel efficiency, aircraft utilization, etc.) is high. Therefore, we are in a financially strong position and have the capability to grow in a sustainable fashion with lower costs and higher operating efficiencies.
Why are you growing your fleet at such an aggressive pace?
Turkish Airlines has 308 planes as part of its fleet. If we want to fly more passengers and be more profitable, we need to expand our fleet. We also need more aircraft so that we can start targeting new destinations, both short- and long-haul, for we want to connect every corner of the globe to our hub in Istanbul. We also want to increase the frequency on certain routes, especially in the Middle East and Africa. So, new planes will help us to do this. Our expansion strategy is also very much in line with our government's goals of bringing in more foreign investment and interest in Turkey.
How can Turkish Airlines build its brand equity and traffic volumes fast enough since it wants to be financially successful and also be perceived as the best at the same time?
Through significant investment in customer service enhancements, Turkish Airlines, Europe's Best Airline for the fifth year running according to Skytrax, is responding to the demand for memorable experiences. We are offering innovative choices at competitive prices and with award-winning service. By being recognized as Europe's best airline, we are already ahead of most of our competitors. Additionally, we can build prestige through our services, both on and off the ground. For example, Ataturk Airport's Turkish Airlines Lounge has been voted the Best Business Cass Lounge in the World. We have some of the leading footballers from around the world endorsing our services, too. So, a combination of a top-quality product and some of the best sponsorships in the business can put us ahead of the game.
How does Turkish Airlines compare with the Gulf carriers? They are doing extremely well. 
I would like to think that the only people we really compete against are ourselves. Our airport in Istanbul is one of the largest in the world and most people don't know that, in terms of percentage growth, it is growing at a faster pace than even Dubai's airport. As you already know, we have a new airport coming up by 2018 and, eventually, it will be able to hold 150 million passengers. I have only the best to say about all the Gulf carriers and their success, but Turkish Airlines is unique and our growth story reflects that.
What about Turkish Airlines' network and potential for passenger growth? 
We have a very strong network, which has made us the airline with the largest number of international destinations in the world. Turkish Airlines flies to more countries than any other airline – 113, to be precise. This gives us a much higher transfer potential than many other airlines. Additionally, the local market in Turkey is very strong and air passenger numbers in the country are growing rapidly. In essence, we have the ability and the potential to continue growing, with the help of both domestic and international travelers.
Does being at the crossroads of Europe, Asia and the Middle East make it challenging for the airline to establish a unique identity?
We are a European airline, but we have the highest number of originating destinations in the Middle East. We also connect Africa to the world, as we are in more than 46 cities in Africa – this is more than any other airline flying to Africa. The huge number of our originating destinations connecting to Africa by Turkish Airlines (city pairs) is superior to that of other airlines.
So, what's differentiates us from the Middle East carriers is that we have a very unique mix. We could be seen as an African airline by those in Africa and we could also be seen as a Middle East airline in the Middle East, but, of course, our origins are European (and Asian) and we consider ourselves a European airline.
What advantage does Ataturk Airport afford Turkish Airlines over, say, Dubai International Airport or Hamad International Airport in Doha?
Turkish Airlines' geography and hub in Istanbul make it different from the other airlines in the GCC. Istanbul is at the crossroads of the East and the West, and nothing can beat our strategic location. Europe is closer to us and can be reached with our narrow-body aircraft; many parts of Africa, too, can be reached with narrow-body aircraft. North America is accessible with smaller wide-body aircraft. Additionally, Turkish Airlines has its own personality and offers great Turkish hospitality and strong service, both on and off the ground. These are things that can't be matched.
What are you doing to woo travelers from the GCC region? 
We plan to grow volumes by increasing the frequency of flights to and from our GCC destinations and also by adding additional destinations to our network. Our singularity lies in our service, our distinct personality and, especially, our culture – and GCC travelers are aware of this. Travelers from the GCC are already familiar and comfortable with Turkish culture, and I do believe that they would rather fly with us than with another, more traditional European airline.
What is the biggest challenge facing the aviation industry today?
Profitability. The historical profit margin of the industry is a measly one percent. We have to change that. We have to increase demand and get people to fly more. For the industry to be profitable, we need to make our costs and prices more reasonable, so that we can increase our profits. Connectivity is also key – and I hope governments around the world realize this. The more land, airports and skies available, the better will be the manner in which the aviation sector will expand across the world. 
How has the drop in fuel costs affected Turkish Airlines' growth?
Our growth would have continued regardless of the drop in fuel prices. We have a young fleet and this allows for great efficiency in fuel consumption. Additionally, we use the latest software to help reduce fuel consumption. Our planes change their trajectory in light air and, therefore, we can also contribute to the betterment of the environment by covering large distances with the least possible [quantity of] fuel.
Do you think online booking agents are a threat to specialized travel agents in the GCC?
Online commerce in the Middle East is still growing, but the region's travel industry is developing fast, both on- and offline. The region boasts a largely young population that is increasingly well-educated, tech-savvy and excited about embracing a modern lifestyle – factors that make the Middle East perfect for travel market growth. However, the dynamics differ across the region's countries, as access to technology and the growth of e-commerce vary greatly from country to country.