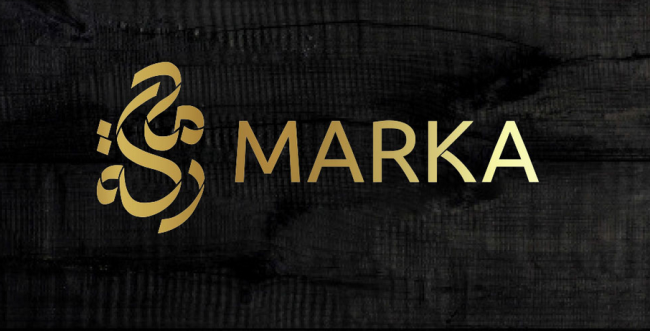 New Marka CEO Nick Peel has charted out an aggressive M&A roadmap for the tri-directional retailer with a focus on sports, fashion and food & beverages.
Peel, who previously helmed top management positions at McArthur Glen and Arsenal Football Club's retail business – before joining UAE's first joint stock retail focused company – is a man in a hurry. Barely 11 weeks into his new role, with his staff still working overtime to integrate the company's AED220 million acquisition of Retailcorp, which was announced in late December 2014, Peel has hit the ground running on finding new buyout targets. The Retailcorp buy, Peel expects, will have an immediate positive impact on Marka's revenues and profits, turning his company operationally profitable in 2015 itself – far ahead of the schedule indicated during the IPO.
Marka has hired the services of boutique American consultancy firm, Clear Thinking LLC, to facilitate a smooth integration plan for Retailcorp, while Peel concentrates his energies on assiduously scouring the market for new opportunities.
"We have a number of opportunities to dip our toe into and engage with brands and start up concepts…But our strategic plan in 2015, is to focus on investment and acquisition opportunities that will allow us to deliver revenues and EBITDA relatively quickly," says Peel, adding that he will be a disappointed man if Marka hasn't completed at least 5 acquisitions by Q4 2015, if not a couple more.
Marka's focus in 2015 will primarily be on sport, driven by its acquisition of Retail Corp. And a couple of more acquisitions in the sports vertical are expected to come to fruition in the next three to six months. These could include a buyout of a B2B e-commerce player to drive the company's multi-channel strategy.
The company is also eying around four acquisitions in the F&B vertical over and above a number of start-up concepts – Taste of Italy by Heinz Beck (the three-star Michelin chef) at Galleria Mall, Harper's Bazaar Café at Dubai Design District to name a few – it has already announced.
"We've identified within the UAE a number of F&B and retail operators that have potentially got as far as their managements could take them," explains Peel. "These are modest in size and, without exception, profitable businesses, but in need of investment and management expertise to scale up, and this is where we would like to come in".
Peel says there has been a deluge of approaches by potential investment seekers in the region, and confidentiality agreements have been signed too with a few players, but Marka's investment criteria is very clear – a focus on operational entities that are already delivering on a certain level of revenue and EBITDA.
"The focus is on the UAE in year 1-2, the wider GCC region in year 2-3 and we surely hope to have 4-5 brands that will be scalable and appeal to international markets beyond the region in years 3-5," Peel elaborates.
The company he says, has no aspirations to be the biggest, or work with 50-70 brands, but to focus on delivering pioneering retail concepts in at a quick, nimble pace.