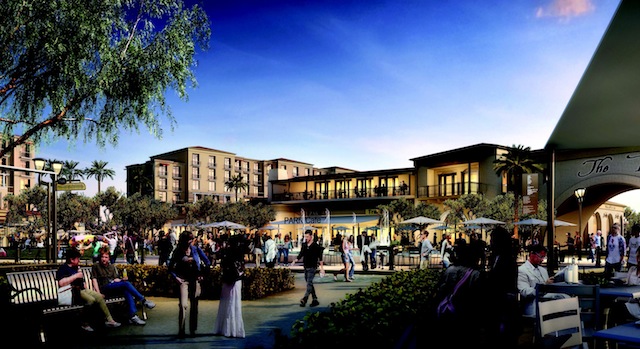 Despite the overall slowdown, there seems to be a lot of action at Dubai Properties (DP), along with a lot of new launches.
Yes, we are coming up with a wide range of products, starting with townhouses with two, three, four and five bedrooms, with amazing payment plans. This is Arabella 2. We have just had a successful launch.
We sold very well and released new additional units to ensure our customers have a wide range of selections. We also have Serena, which also offers townhouses with three and four bedrooms.  In addition, we have 1 JBR, which is our jewel. And then, we have the Dubai Wharf Project and Manazel Al Khor, located at the heart of Dubai Creek.
What gives you the impetus to launch new projects?
For us, as you see, we are doing very well. I wish I knew who was saying [the market is down], but we do not feel it so far. If the market sleeps, we will wake it up.
So far, we have achieved our target for 2015 and we are doing very well in this quarter. I understand that, as the oil price went down globally, the situation might not be good, but it did not affect us. We are doing well. Our result numbers prove that we are doing fine.
You do not see 2008 being repeated at all?
Not really. When we develop projects, we do not think one year ahead; we have long-term vision.
Is there any particular segment of the market you are focusing on?
We have good, experienced people and we are working with them. The studies show there is high demand from our customers for the townhouses. Therefore, most of our products for this launch now are townhouses. This is the segment we are targeting. We are also targeting affordable housing, which is also doing very well.
The popularity of Serena, a smartly designed community spanning a total area of approximately 8.2 million sq.ft., with ample leasing retail spaces, and Arabella Townhouses confirms our deep understanding of the real estate market in the country and our capability to create master-planned developments in response to verifiable market need is evident today.
We are proud that Dubai Properties is paving the way for the affordable housing segment in the UAE, as we are playing  a key role is reinvigorating the real estate market.
Any lessons you learned from 2008 that make you better prepared now? 
We learn every day; every year and every month is a lesson for us. In every project, we learn a lot of things. We will keep learning forever.
What is the secret of your success in these tough times?
I always say, 'Give people what they want and not what you want.' Study the needs of people and cater to them. This is what we are doing. The demand now is for affordable housing and affordable apartments, which we have projects for. These are very nice apartments, with good pricing and good payment plans.
The secret of Dubai Properties is Dubai. Any business you do in Dubai will boom. No one loses in Dubai – that is what I believe. We want to keep going on, regardless of the challenges along the way.
The recent announcement by Emaar of the new skyscraper that will be a notch higher than Burj Khalifa, the world's tallest building, has come as a surprise…
Exactly, but for you and me, this is no surprise; we are used to this in Dubai. We will be surprised if Dubai does not keep springing surprises.
Where are you attracting most of your investment from? 
As Dubai has mixed nationalities, we are attracting investment from a mix of nationalities. All nationalities are welcome. We also have a lot of GCC people coming to purchase [properties], especially from Saudi Arabia. It is our biggest market.
How is the government helping to improve the situation?
The government is improving regulations to ensure the market is safe for investors and customers, and to ensure everyone has their rights. The government is doing a wonderful job, especially with putting the new regulations and systems in place after the lessons learned from all these years of development in Dubai. They are doing a very good job. Besides, they are always keeping an eye on the market, ensuring there are the right policies, procedures and laws in place. This gives confidence to international customers, especially those who are not aware of Dubai. When they see all the rules and regulations, we win their trust more and secure the investors.