From pixelated aliens, Atari to metaverse the gaming universe has evolved significantly over the last few decades.
Cut to the present, gamers are certainly spoilt for choice. Play-to-earn games continue to be popular as gamers are keen to earn money while playing. Gaming IP (intellectual property) adapted into other media is resonating. Mobile esports is gaining traction.
Blockchain technology offers limitless possibilities from securely creating and storing in-game assets to exchanging real-life currencies. While metaverse adds to the possibilities for virtual reality game developers.
If anything, the global gaming industry is set to reach new heights catalysed by over 3 billion gamers expected to push up revenues to over $203 billion within this year, as indicated by games & esports analytics and market research platform Newzoo.
A thriving industry
The Middle East and North Africa (MENA) gaming industry is estimated to be worth $5 billion by 2025, as estimated by consulting firm RedSeer. The Kingdom of Saudi Arabia (KSA) and the UAE are leading the growth closely followed by Egypt and Qatar.
Although a spike in gaming consumption was driven by the pandemic, sustained growth is expected owing to a combination of factors.
"Gaming is an essential part of entertainment for almost half of the MENA population aged under-25 years who have grown up as digital natives," observed Chloé Brissaud, Communications Lead for YaLLa Esports.
Boosting the market further, the gamer base has expanded. "The average profile of a gamer has evolved over time. The notion of gamers being mostly youth or teenagers is no longer the case. The gamers today range from 6-year-old all the way to 60+ years old," added Tarek Fouad, Head of Growth for technology investor Shorooq Partners.
Coupled with localisation of content and the integration of Web 3 is set to further expand the regional gaming market. For perspective, by the turn of this decade, gaming consumption in KSA is expected to touch SAR25 billion rising from SAR3.6 billion in 2020, Newzoo estimated.
Esports, a growth frontier
Esports or competitive gaming that can be played individually or in teams is seeing steady growth in the MENA region.
Although a YouGov study found that the MENA gaming population isn't as matured as their Asian counterparts [China and Taiwan], they are more engaged than their western peers [the US and the UK].
Even regional governments are acknowledging the growth potential of esports and are putting in place strategies to attract individuals and businesses to develop the regional gaming capabilities to become self-sustaining.
"Dedicated programs have been created, such as the Misk Foundation in Saudi Arabia, which aims to build and empower youthful creative talent in many fields," Brissaud shared.
Saudi Arabia is probably the GCC region's most impressive gaming success story, Brissaud added. The country has become the gaming powerhouse of Arabic-speaking nations in MENA. The KSA government has invested on many levels from talent building, incentives for entrepreneurs, IP, and more. For instance, the Public Investment Fund has started investing in gaming IP, buying shares in publishers such as Nintendo. It also has bought off esports tournament organizers ESL Gaming and FACEIT. The country is investing in infrastructure projects within Qiddiya and others to build esports arenas.
The UAE esports ecosystem is also being developed with collaborations such as the one between Abu Dhabi Gaming and Mubadala Investment Company.
"The Mohammed Bin Rashid Innovation Fund has also been created to foster innovation and support entrepreneurs," Brissaud added.
The Qatar SportsTech start-up accelerator aims to boost the country's competitive gaming sector and nurture talent.
Pointing towards an interesting trend, Brissaud observed, "The relationship of esports with cryptocurrency and NFTs is beginning to thrive, as indicated by increasing partnerships between crypto platforms and esports teams. Historically reliant on sponsorships, esports organizations are starting to adopt NFTs to remodel their fan experience."
Through exclusive loyalty and rewards programs on the blockchain, esports fans will gain value from trading digital goods and earn rewards based on their engagement and participation in certain events.
Untapped opportunities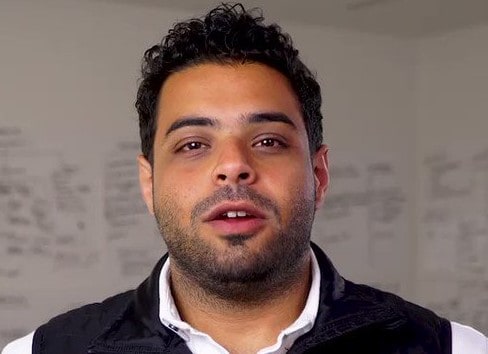 Despite significant growth in the regional gaming industry, the supply side of the market is still lagging, Fouad stated.
"Changes are on the horizon. Major partnerships have enabled the setting up of several studios in the MENA region for the first time. We've also seen major start-up and venture capitalist (VC) activities in the space recently, with the acquisition of social card gaming network Jawaker and other similar success stories."
On its part, Shorooq Partners has launched the region's first equity free program aimed to develop entrepreneurs in the gaming industry working on technologies such as cloud security, game engines, blockchain applications and, streaming, among others.
As local players are hungry for more excitement, there is a clear need to bring onboard more gaming publishers to create a vibrant gaming ecosystem.
Gaming publishers must include the MENA region in their plans, Brissaud emphasized. Major publishers have only recently started integrating the MENA region into their plans. For example, Chinese publisher Tencent is showcasing an ambitious strategy of localizing the mobile game PUBG, one of the most played mobile games across the region.
"Another example is Riot Games that has established a local office and has worked on an Arabic version of one of their flagship games VALORANT. They are also one of the only leading publishers to have implemented regional servers in Bahrain, tackling the usual latency issues gamers encounter when they are forced to play on international servers for lack of local ones."
Closing the gender gap
Another significant transformation being noticed in the MENA gaming industry is the rise of female gaming enthusiasts that's traditionally been male dominated.
A RedSeer study indicated that female gamers (69 percent) in KSA are showing more enthusiasm versus their male counterparts (68 percent) even if its by a meagre one percent. In the UAE too the gender gap is closing in with 58 percent female gamers excited about the future of gaming versus 64 percent male gamers.
Asked if more women are pursuing careers in game development, management and esports competition, Sali Elagab, Programs Manager, Shorooq Partners shared, "The space is still predominantly being led by men across the board. It takes a lot more intentional effort to encourage more females to enter the gaming industry."
"However, we are happy to see 13 percent of our founders being female. We are working actively to recruit and support more female founders by partnering up with the right organizations to do so within the public and private sectors."
In addition, Shorooq Partners will launch SHFT Build program specifically for female founders, aiming to cultivate and develop more female-led gaming start-ups in the region.
Will metaverse reshape the future of gaming?
Gamers are interested to attend a fashion show in the metaverse for real-life fashion brands or in-game cosmetics, indicated a Newzoo survey.
The gaming industry has, indeed, warmed up to metaverse sooner than many other industries perhaps due to its close to real experiences when playing games. While still at an early stage of maturity, next-generation gaming platforms are being launched on the metaverse such as Decentraland and Sandbox.
If anything, metaverse is expected to reshape the future of gaming. After all, "those familiar with the metaverse spend 1.5 more hours per week playing video games compared with those who are unfamiliar with the metaverse," a recent McKinsey & Company study stated.