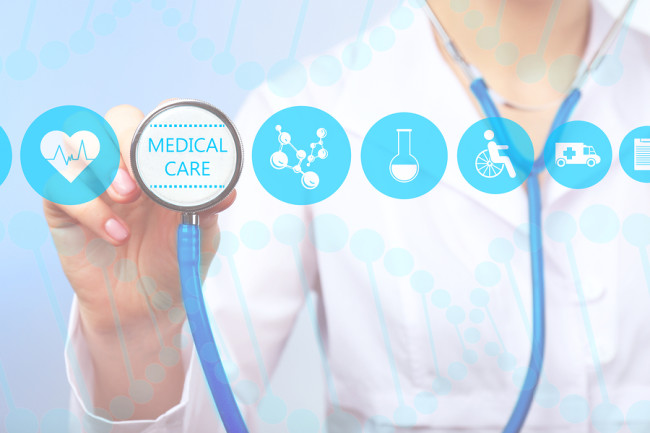 Healthcare spending by governments in the Middle East and North Africa region is expected to reach $144 billion by 2020, a jump of more than 50 percent from $95.8bn in 2013 and nearly 380 percent jump from $30.4bn in 2003, according to a new report by Al Masah Capital. 
GCC nations currently account for more than 50 percent of this expenditure, with regional spending on healthcare touching nearly $50bn in 2013. 
Despite the impressive pace of growth, MENA average spends are still below the global average. According to Al Masah Capital, the region spends four percent of its GDP on healthcare compared with 12 percent by high-income nations and a global average of ten percent. 
On a per-capita basis as well, the region's $415 figure was less than half the world average, $1062. The GCC also underperforms slightly against the world average with per-capita healthcare spending at $1,022. 
"The healthcare sector, accounting for about ten per cent of the world's GDP, has been critical to global economic growth over the years. Global spending on healthcare increased to [approximately] $7.6 trillion in 2013 from [approximately] $3.9trn in 2003. However, the healthcare spending pattern across the globe has been uneven, with high-income countries spending a large share of their GDP on healthcare while developing countries gradually increasing their healthcare spend," explains Shailesh Dash, founder and CEO of Al Masah Capital.
Even while spending in the region has remained sub-par, the report says there is a trend towards increasing budgets for the sector despite a dip in oil prices. Nonetheless, Das adds that "the healthcare sector in MENA, despite great prospects for future growth, faces stiff challenges".
"The sector faces an acute scarcity of medical healthcare personnel. Moreover, the relatively high cost of treatment, low participation of the private sector and poor regulatory framework with inconsistent quality standards have weighed on the growth of the sector in the past," he says.
Although efforts have been made to attract more private participation through PPP investment and utilizing IT skills to broaden the reach and to improve skills and infrastructure, overall healthcare services in the region "have a long way to go", concludes the report. 
In the past ten years, the sector has seen close to 91 PE deals worth $1.7 billion being inked, but largely concentrated in Egypt, the UAE and Saudi Arabia, according to the findings.