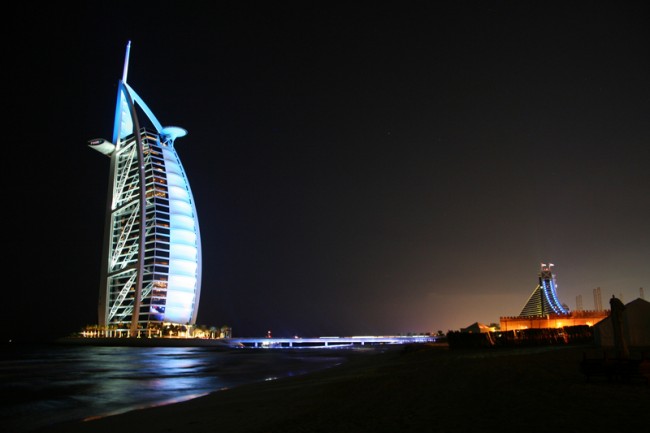 The Middle East and North Africa region's hospitality and tourism sector is rapidly enhancing its IT infrastructure in order to meet the digital demands of guests, according to industry experts.
Regional tourism has high growth potential, according to the World Bank, and is especially strong in the GCC, with industry growth projected to increase from $19.2 billion in 2011 to $28.3bn by 2016, according to a report from investment bank Alpen Capital.
Guests are also increasingly connected, as 65 percent of global travelers take their smartphones and 54 percent take their computers with them, according to a recent survey from VISA. To integrate guests' devices, the hospitality and tourism industry can find the latest IT solutions at The Hotel Show 2013, held from 28-30 September at the Dubai World Trade Centre.
Alifiya Sura, Omnix International, said, "We've seen a tremendous increase in the demand from the hospitality and tourism sector in the MENA region upgrading their IT infrastructure. The sector is enhancing their IT systems in order to integrate their services with guests' own mobile devices. As a result, these properties can deliver services such as TV and video-on-demand on handled devices as well as videoconferencing, and interactive features including Room management and AV control systems."
Omnix International, based in Dubai, is an IT systems integrator, who is partnering with at-visions, an Austrian-based IT services company, on attending The Hotel Show 2013.
Omnix International has extensive regional expertise in working with the hospitality and tourism sector, having designed, installed, and maintained audiovisual systems at two of Dubai's marquee hotels: the Burj Al Arab Hotel and the Atlantis Hotel.
Roman Kirisits, CEO and Owner, at-Visions, said: "Guests in the MENA region are among the most tech-savviest in the world, and properties need to meet and exceed their technology needs. Using cutting-edge technology, they can enable guests to view their mobile devices' content on the in-house TVs, and access the hotel's services from their mobile devices. Hotels need to upgrade their technology now, in order to anticipate the rise in guests bringing smart devices with them in the future."
at-visions has a wide range international experience in delivering IT services to the hospitality and tourism industry, such as the ONEvision Hotel TV which delivers broadcast content and online content, and hotel services on in-room TVs, and the complementary ONEapp, which enables guests to do the same from their smart devices. at-visions' ONEsignage also delivers multimedia-based digital signage for innovative marketing in hospitality and tourism venues.