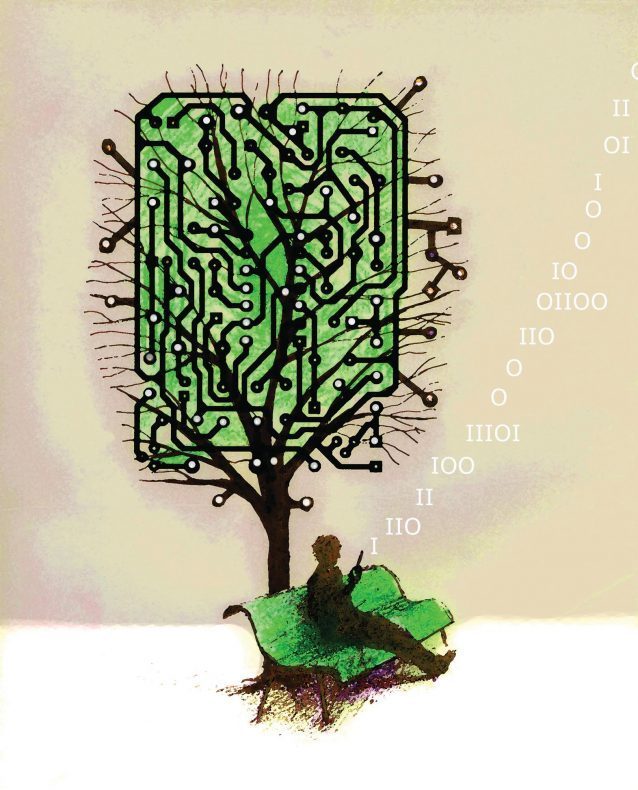 By RITIKA SHARMA, Dubai
• EITC looks to cash in on Virgin Mobile brand value
• Regional telcos working to create responsive strategies to survive
• Tunisia and Algeria reforms attracting investors in telecom sector
In terms of numbers, 2016 was a tough year for telecom operators in the Middle East and North Africa (MENA) region as the industry reeled from the triple threat of fluctuating oil prices, loss of subscribers and diminishing investor confidence. Escalating competition and price wars drove many companies to undertake drastic measures, including a spree of mergers and initiatives aimed at achieving higher agility, enhancing portfolios, upgrading network quality and also introducing new brands to the market.
In one of the latest developments, in January 2017, Emirates Integrated Telecommunications Company (EITC), a fully licensed telecommunications operator in the UAE, announced the introduction of its second brand, Virgin Mobile (its first brand du was launched in 2007). This, the company said, was a strategic decision to strengthen its telecommunications offerings in the country.
The news came as a surprise, as the UAE had long been under the so-called 'duopoly' of Etisalat and du. With the entry of Virgin, however, pundits predict that the long-stagnant market will once again be open to competition and change.
Virgin territory
EITC is looking to cash in on the brand value of Virgin Mobile, which targets young subscribers and niche markets. Widely seen as an attempt to enhance profits and introduce more innovation and technological advances to EITC's offerings, this deal is also a crucial part of the operator's far-reaching restructuring model, pursued in the wake of sluggish growth of conventional channels and mounting royalty payments to the federal government.
EITC CEO Osman Sultan says: "Our aim is to firmly establish the UAE's leadership as a power center for the region when it comes to telecommunications by introducing innovative brands that will drive the connectivity agenda in new and unexplored directions."
Karim Benkirane, the former CEO of Virgin Mobile in Saudi Arabia, will head the brand in the UAE. However, EITC has not announced the date when Virgin Mobile branded services will be introduced in the market.
International Data Corporation (IDC), an American market research, analysis and advisory firm, believes this move ultimately represents a positive development for consumers in the UAE.
"EITC's unexpected announcement to introduce Virgin Mobile as an additional brand alongside du has caused intense speculations about the possible ramifications – not only for du, but also for the wider market," Paul Black, director of telecommunications, media and IoT, IDC Middle East, Africa and Turkey, tells TRENDS.
Many of these speculations have focused on the exact shape that this new pact will take and whether Virgin Mobile will essentially serve the market as a mobile virtual network operator (MVNO) as it does in all other countries in which it has a presence. Under the MVNO model, a company offers mobile services while using the network infrastructure of another existing operator. This requires licensing from telecom regulators. However, EITC's announcement has stressed that Virgin Mobile will operate only as a brand.
"Things are still not very clear. We are yet to see Etisalat's reaction," says Black. "An unexpected launch of a new brand can be successfully challenged by other telecom players, like what happened in Qatar in 2010 when Vodafone objected to the introduction of Virgin Mobile under Qtel (now Ooredoo) and successfully lobbied for the new service to be shut down."
Wael El Kabbany, vice-president, MENA, at leading communications services company BT, told TRENDS: "The entry of Virgin Mobile as a third player into the UAE telecom market is a remarkable addition to the country's ICT landscape. We definitely believe that this is part of the impressive ongoing diversification strategy being pursued by the UAE, where the strengthening of many non-oil segments, such as ICT, is being prioritized. With this in mind, we look forward to the unprecedented opportunities that this industry shift will offer to technology companies."
Industry experts say this is part of a drive toward digitalization and a connected mobile economy, pointing out that something similar is happening not only across the region, but globally as well.
Braving headwinds
"Competition is mounting and for most of the telecoms, revenues have gone down in the past few months. Subscribers are not using phones as a talking device as much as they are being used for texts and data usage. There is not much income from voice calls, so telecoms have to seriously contemplate the areas where they can actually make money," says Black.
Regional telcos are working on creating responsive strategies to survive in this complex environment. For example, struggling with the uncertainty over the future of royalties, du is working on drafting a robust cost structure. In February this year, it announced a 20 percent fall in net profit for the fourth quarter of 2016 – the eighth successive quarterly dip for the firm. While pursuing the path of consolidation, du aims to optimize costs by more than AED1 billion by the end of 2019 through its new cost structure. Sultan says the idea is to generate the right value-creation pockets.
And du is not the only major firm to suffer a loss: Qatari operator Ooredoo also reported a 51 percent cut in third-quarter net profit in 2016, much of it attributed to the loss of subscriber base. Mobile operators in Bahrain also reeled under intense pressure, seeing a sharp plunge in mobile APRUs (average revenue per user) in 2016, which fell to nearly half the amount they were at in 2008. The primary cause was the decrease in economic activities thanks to the government's stern austerity measures.
Thinking outside the box
Amidst these difficult times, implementing smart partnerships, integrating brands and shifting the focus towards technology are all solutions that offer a ray of hope for regional telcos hoping to survive.
Enthused by the remarkable run from its associate Maroc Telecom (in Morocco), Etisalat has registered an overall group revenue rise of two percent, reaching AED52.36 billion in 2016, from AED51.32 billion in 2015; its innovative data packages attracting a higher number of young subscribers.
Saudi telecom company Mobily (Etihad Etisalat) and UAE-headquartered Etisalat are also undergoing a revamp to beat the competition. "Etisalat Group and Mobily are currently working on developing a service and technical support agreement, which will take into consideration Mobily's requirements for the coming period, given the scale of its operations and customer base," Etisalat stated in a recent statement to the Abu Dhabi bourse.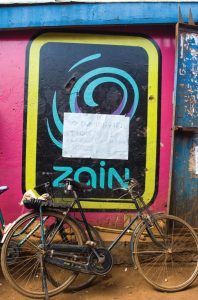 Emphasizing the need to reinvent, IDC's Black says: "It's time to think out of the box, away from conventional means of income. Telecoms are required to shore up their incomes from digital services for corporate customers and making optimum use of technologies, such as cloud computing, IoT, big data and mobile applications."
Saudi Arabia is also in the process of enhancing its telecom operations by introducing a new licensing system that extends the licenses of all operators by 15 years and charges a fee of five percent of their annual net income. All main operators in the Kingdom, including Zain KSA, Etihad Atheeb Telecom and Mobily, welcomed this initiative, seeing it as a bid to reduce operators' annual costs.
Dr Khaled Hussain Biyari, CEO of Saudi Telecom Company, says: "In addition to investing in our traditional infrastructure, it is important to invest in data centers, clouds and IOT – it will help in the digitalization of various verticals, while opening new avenues of business."
Africa calling
The need to make changes is not restricted to Middle Eastern firms: African operators are also opening their doors. Tunisian and Algerian governments' structural reforms are currently attracting investors to take a closer look at the countries' telecom sector; many areas that have long been underserved have been brought under the spectrum of fixed lines or mobile operators.
Tunisia's mobile sector has seen an outstanding expansion since a second GSM network was introduced in 2002. This new network was initially operated by Egypt's Orascom under the name Tunisiana; it is now under Qatar Telecom, which rebranded it as Ooredoo. Following this, Orange Group entered the market as the third operator and launching the country's first commercial 3G mobile services in 2010.
However, Tunisian mobile consumers pay a five percent industry fee on services, which could hinder further growth. A Deloitte report, Digital inclusion and mobile sector taxation in Tunisia, launched in April 2016, says eliminating the industry fee could add 421,000 mobile connections to the nation between 2016 and 2020.
Algeria is also witnessing a telecom revolution, with mounting competition among operators and a growing base of young subscribers. Leading Algerian Mobile Network Operators (MNOs), such as Algerie Telecom's Mobilis, Orascom's Djezzy and Wataniya's Ooredoo are promoting contract plans, targeting youth via enticing data packages and focusing on ARPUs.
Road to 5G
The next milestone for the MENA telecom sector is 5G, with the UAE aiming to be the first in the region to attain 5G status by 2020. "Digitalization is emerging as a transformative force for growth in the Middle East. With the need for economic diversification, we can already see a firm and encouraging shift towards a digital mind-set in the region's telecom sector," BT's Kabbany said.
The MENA telecom industry is clearly on the threshold of an explosion in demand for data, thanks to the burgeoning number of young subscribers. Therefore, it's time for telecoms to make the right call: undergo a smart revamp in this diverse market landscape and focus on increased agility and shared mindsets.