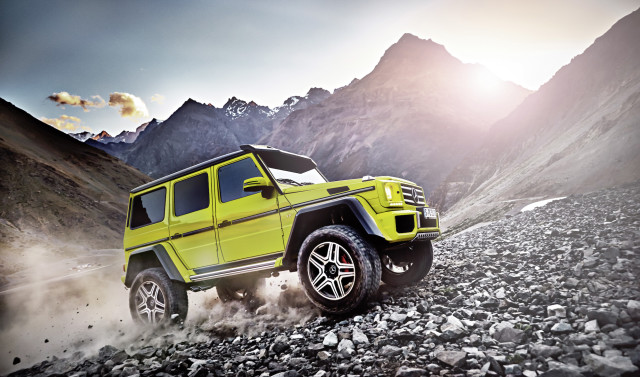 It comes with ultra-comfort even while off-roading across the most treacherous paths of the world. Setting new benchmarks, the Mercedes-Benz G 500 4×4² will be a combination of luxury and robustness while giving an ultimate driving experience.
A concept car turned series production model, the Mercedes-Benz G 500 4×4² has arrived in Kuwait and is available at A.R. Albisher and Z. Alkazemi Company, the authorized general distributor of Mercedez-Benz in Kuwait, the company announced today.
"So popular among customers that it entered series production, the G 500 4×4² is proving the ultimate machine for outdoor thrill seekers. It drives through bends so dynamically that occupants feel as though they are in a sports car rather than a cross-country vehicle, while optimized tyres conquer even the trickiest of off-road trips," said Michael Ruehle, CEO of A.R. Albisher and Z. Alkazemi Company.
Cutting-edge feature
In visual terms the G 500 4×4² raises no doubts as to its passion. The optimized tires, the huge distance to the ground, the height of nearly 2.25 meters with a width of virtually 2.10 meters and the clear, straight design command respect right from the first glance.
Further highlights include the trim with the integral LED light strips above the windscreen and the elaborate partially painted wheel-arch flarings – both in fine carbon fiber.
"Given the longstanding admiration the region has for the G-Class, this new model is testament to the fact Mercedes-Benz will never rest on outstanding," added Ruehle.