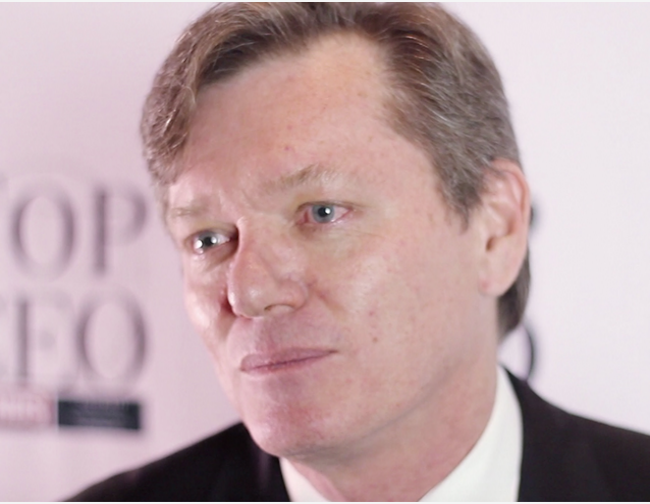 The future of banking is digital, and mobile banking will further expand in the GCC region, especially in the UAE, says Shayne Nelson, group chief executive of Emirates NBD Group.
Speaking on the sidelines of World Economic Forum's Annual Summit in Davos, Nelson tells Trends that customers are increasingly using mobile banking for remittance services in the UAE. Recently, Emirates NBD's DirectRemit service won 'Innovator in transaction services' award by Global Finance.
Nelson says more banks are investing in digital business, and budget allocations will only increase moving forward. Also, financial institutions are investing more in cybersecurity as their digital business increases.
However, he says tough times are ahead for some GCC banks as the sector responds to the new economic realities owing to low oil prices by reducing staff and freezing recruitment.
There is also a slowdown in the number of new retail banking customers joining the market, he adds.
Emirates NBD released its 2015 results saying net profit was up 39 percent to AED 7.1 billion ($1.9bn).
The bank says in a statement that net interest income grew eight percent to AED10.2bn due to growth in assets and a lower cost of deposits. "Non-interest income improved one percent to AED5bn as core fee income growth was offset by lower gains from the sale of properties and investments. Core fee income improved 14 per cent year-on-year driven by growth in trade finance, foreign exchange and derivative income, alongside growing credit card volumes," it says.
Commenting on the Group's performance, Sheikh Ahmed Bin Saeed Al Maktoum, Chairman of Emirates NBD says: "During the year, and for the first time in the bank's history, total assets crossed the $100bn mark further reinforcing Emirates NBD's position of leadership in the region. I am particularly pleased that Emirates NBD continued to achieve growth in revenue and net profit amid a challenging environment."