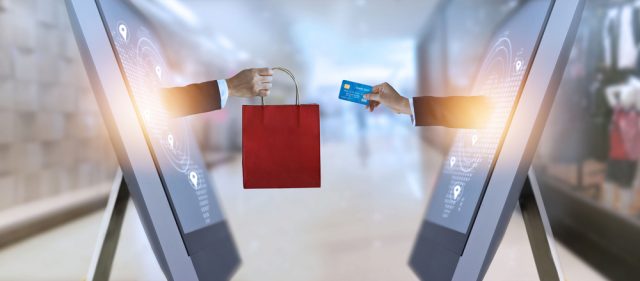 2017 has been a disruptive year in the history of e-commerce industry in the Gulf region. After the much talked-about takeover of Souq.com by the US e-commerce giant Amazon.com in March this year, now this region has finally got its own homegrown e-commerce platform 'noon'.
Noon, the digital marketplace created in the region, for the region and powered by the region's leading retailers, is now live at www.noon.com, announced the company officials on Saturday.
"Today, we are excited to deliver orders to our first customers. We are proud to take this important first step in our journey, and we are committed to making Noon the region's Arabic-first e-commerce platform," said Mohamed Alabbar, founder of Noon.
"As digital technologies cause disruptions across industries and geographies, it is important for us to shape a digital marketplace that is relevant to our local markets and serves as a growth platform for brick-and-mortar retailers," added Alabbar.
Massive backing of $1 billion
Noon is backed by a group of prominent Gulf investors including Saudi Arabia's Public Investment Fund (PIF) and Kuwait's MH Alshaya & Co. Noon has recruited young Arab and global talent with e-commerce experience. It is an idea, brought to life by Alabbar in a joint venture with a group of prominent Gulf investors with an initial capital outlay of $1 billion.
Noon is actively opening the digital marketplace to emerging entrepreneurs adding to its already established active supplier base in the Kingdom. As a customer-focused, Arabic-first e-commerce platform, Noon has been built to cater to the expectations of the region's customers and retailers. Noon will use its local roots to deliver a service that is warm, attentive and personalized.
Amazon entry turnarounded e-Commerce domain in Middle East
The US e-commerce company Amazon.com had beaten Emaar Malls PJSC in acquiring Souq.com in March this year. Emaar had reportedly made a bid of $800 million for Souq.com but that deal could not materialize.
However, Amazon and Souq.com did not disclose their exact deal amount.
Ronaldo Mouchawar, CEO and co-founder of Souq.com had expressed optimism that Amazon's entry into the Middle East market will open new avenues for e-Commerce business in the region.
"We are very happy over this deal with Amazon and I am hopeful that it will open new avenues for the e-Commerce industry in the region. Eventually it will add more value to the overall e-Commerce industry," Mouchawar told TRENDS.
Through Souq.com, Amazon got a well-established market player with around 23 million online visits in a month.
Posing tough competition to global players
Noon is all set to pose a tough competition to its foreign counterparts. In showcasing a growing product assortment, Noon derives strength from its strong connections with the local retail community. Noon's marketplace platform will empower large and small businesses to participate in the region's growing e-commerce market.
Noon has partnered with market leaders, small & medium enterprises and startups, helping them capture a greater share of the e-commerce market in the region.