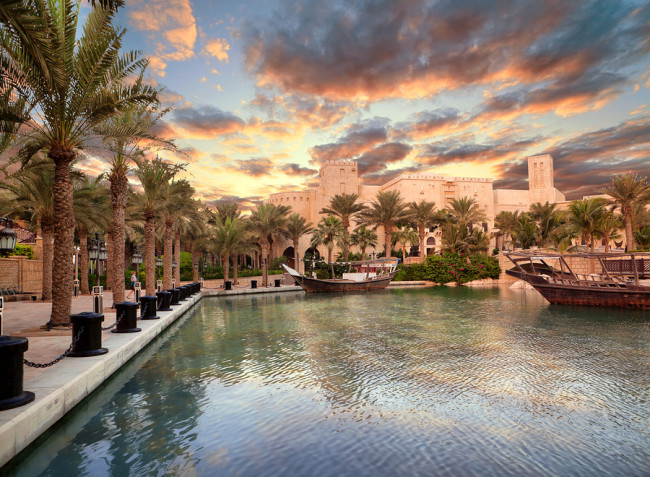 After a slight slump toward the beginning of the year, Russians tourists – regarded as big luxury spenders in the GCC and especially in Dubai – might be making a comeback.
The Eastern European nationality represents the top in-house spenders at luxury hotels and resorts in Dubai, a new research found.
SweetBeam, a company that partners with hotels to drive up their revenue from room reservations, F&B outlets, spas and other amenities during guest stays, has recorded a momentous boost of in-house spending by guests staying at Dubai hotels during 2014 and the first quarter of 2015.
Out of the 20 analyzed nationalities, SweetBeam found that, for every night of their stay, Russians spent an average of AED 446.1 beyond the cost of their rooms. Germans ranked second, spending an average of AED 260 and the British were at the third spot, with an average spend of 202.3.
From the region, guests from Saudi Arabia ranked fourth, spending an average of AED 161.6 a night, while Indian guests were ranked as the lowest spenders, with an average of AED 129.2 per night.
During the time period analyzed, Russian guests, who underwent a timed, tailored and targeted marketing plan, increased their spend by 19 per cent, while guests from the GCC and the United Kingdom increased their spending by 16 percent.
"Guests who have stayed at Dubai hotels recently have clearly been keen to make the most of the array of fantastic in-house activities and services our partner hotels have on offer," Troy Simoni, CEO of SweetBeam, said.
"Hotels in Dubai work hard to make themselves destinations. The opportunity to maximize revenue from resident guests is there for the taking," he added.
The usage of such personalized marketing services marks a trend Dubai is seeing across the board among its hotels.
Last May, Dubai's Department of Tourism and Commerce Marketing (DTCM) reported an 8.2 per cent year-on-year growth in the number of tourists visiting the emirate. This number includes all international visitors travelling to Dubai an staying at hotels or holiday rentals, with friends or relatives and onboard cruise ships, for at least one night – currently, the number stands at 13.2 million. This figure was announced during the latest Arabian Travel Market conference and exhibition.
SweetBeam recalled that DTCM also recorded a double-digit growth from several emerging travel source countries that have growing middle-class populations with high disposable incomes, such as China, Nigeria and Brazil.