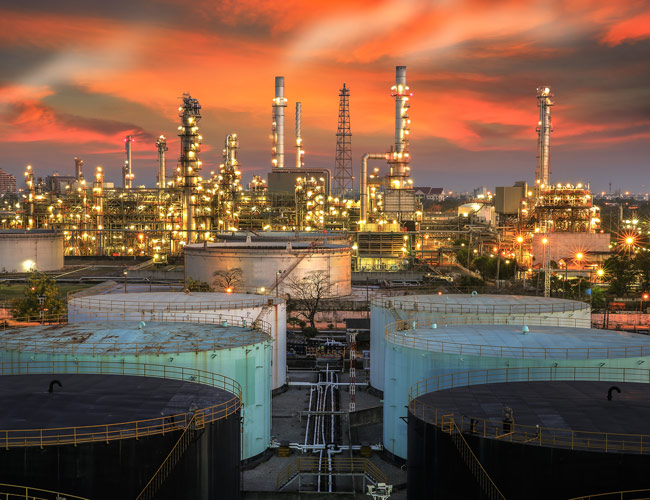 Is oil and gas sector now immune from the geopolitical tensions in the Middle East? Yes, but partly.
Contrary to the market expectations, the oil prices have not shown volatility in the aftermath of the crisis in Iraq, ongoing conflict in Syria and Libya, rift between Ukraine and Russia and Israeli-Gaza battles.
Why are oil prices so flat? In Bank of America Merrill Lynch's (BofAML) view, both macro and micro factors are partly to blame. On the macro side, massive monetary easing, wide currency fluctuations, or muted inflation have helped depress volumes across all asset classes. At a micro level, a more diverse oil demand base, a break away from Organization of Petroleum Exporting Countries (Opec) country quotas and normalizing inventories help explain it.
Despite major geopolitical tensions in Libya, Syria, Iraq, or the Ukraine, global crude oil prices have been remarkably steady in the past three and a half years. Global oil prices have not been this stable since the break-up of the Bretton Woods system in 1971, says global research report from BofA Merrill Lynch.
Three macro and three micro factors have come together to create price stability. On the macro side, large scale monetary policy easing, wide currency fluctuations, and muted US and global inflation have contributed to depress volatility across all asset classes. At a micro level, a diversified oil demand base, a move away from Opec quotas, and normalizing inventories levels have further depressed oil price moves.
When looking at micro factors, an analysis shows that the correlation of oil demand growth across Emerging Markets regions has fallen meaningfully in the last decade. "Our calculations would suggest that EM oil demand growth is now more broad and diversified than it was 10 years ago, and imply that EM oil demand is more of a "steady ship", says the report.
However, the most critical microeconomic factor driving down oil price volatility has been a move away from Opec quotas in an inconclusive meeting in June 2011.
"With Saudi Arabia, UAE, and Kuwait holding meaningful usable spare capacity, and three major producers, Libya, Nigeria, and Iran, impaired due to war, domestic turmoil, and sanctions, the cartel simply could not come together.
Prior to that, Opec output levels broadly followed an aggregate target, even if individual countries under or overproduced relative to their quotas. This country quota system, constructed around factors such as reserves, production capacity, or population had been in place since 1986 to create an equitable distribution of oil revenues for Opec members," says BofA Merrill Lynch report shared with TRENDS.
The absence of a production quota has increased output flexibility, which is contributing to the lower oil price volatility.