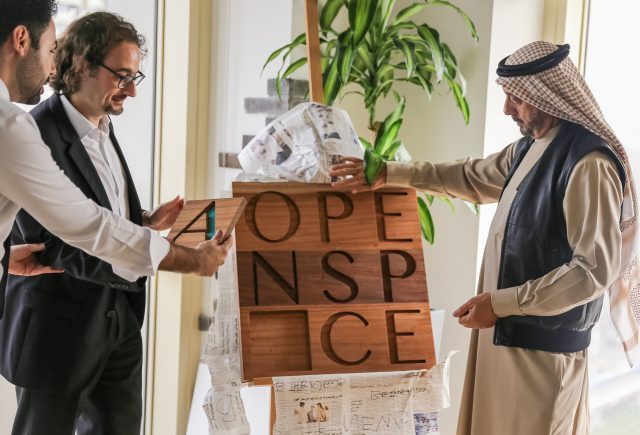 With an aim to develop profitable co-work platforms which provide innovative, sustainable and technology-based workspace solutions, Omar Al Askari, Chairman and Chief Executive Officer of United Technical Services (UTS), has announced the inauguration of OPENSPACE.
OPENSPACE is a fourth-generation operator and facilities manager of business centers and co-work lounges. It is looking forward to help business owners and creative people accelerate their business growth in the region.
Notably, the UTS was the first company in the UAE to open a business center in Abu Dhabi in 1998, still operating under the name Gulf Business Centre. This is now the second location for the Abu Dhabi-based company.
The new operator occupies levels 22 and 23 of Millennium Plaza Hotel and Office Tower on Sheikh Zayed Road in Dubai; it has a total capacity of 41 office units, two meeting rooms and a business lounge which seats up to 50 guests.
"Demand for serviced office units is high. We are already above 50 percent occupancy, and all of our office units are under offer following the soft launch in January," Hasan Wehbi, General Manager of OPENSPACE, said.
"Our vision is to change the way people perceive their work space, and our mission is to create a profitable network of business centers and co-work spaces where people can connect, inspire and grow together," Wehbi added.
OPENSPACE is meant to reflect the positive energy needed at your work space to gage human interaction, foster innovation and stimulate growth and sustainability.