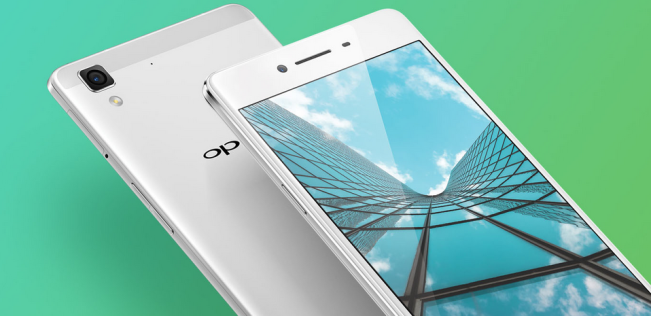 Oppo's GCC GM, Ivan Wu, speaks to TRENDS about the brand's Middle East strategy. 
You announced aggressive plans for the Middle East and the UAE in February this year. Can you share with us your precise targets for growth?
Ivan: Within less than a year, we have extended our distribution channels very comprehensively in the UAE. Regarding electronics franchises, our products are available in the major players of the region, like Sharaf DG, Jumbo and Géant. On the other hand, we also established relationships with many independent retail stores to further extend our sales in population-condensed areas. Moreover, we partnered with souq.com, the biggest e-commerce platform in the region, to promote and sell our products online. Recently, we announced our partnership with Etisalat to launch our new mid-range flagship R7, which shows our initiative for the cooperation with the telecom providers in the region.
How has business been since you entered the region? You launched the R7 recently – how has it been received?
Ivan: We established our UAE office here in Dubai last year and launched two Smartphones – N3 and R5 – last December. It was a promising start for our Middle East business. Both products received wide recognition from our customers and the media. Especially the N3, which was sold out a few months after its launch due to its unique rotating camera. Moreover, after the recent launch of the R7 and the R7 Plus, we saw a big demand for them.
What are the new launches lined up for next year? 
Ivan: Definitely, we will be officially launching the R7s, the next in line in the R7 family, by November. For the upcoming devices, we will follow our general global roll-out strategy for new products. We also tailor our strategy to the local market by considering the local customer needs and the market dynamics in our region.
The premium segment, especially in this region, has dominated the Smartphone landscape, but you offer mid-range products. Is that a constraint for growth in a region that's focused on luxury?
Ivan: Actually, when you look into our product portfolio, you will find that our product line mainly focuses on the mid-range and the high-end market. The first wave of products we launched here includes N3 and Find 7a – both of them were positioned as high-end products. And I can give you an example: China's Smartphone market is highly competitive no matter which segment we are talking about; nevertheless, OPPO firmly holds the second place in the high-end segment, leaving behind giants such as Samsung, LG, Sony and all the other Chinese brands. As for the R series, we positioned it as our mid-range product only in terms of price, but the quality, design and specs are never compromised, as that is our motto. As of now we have R7, R7s and R7 Plus and I believe the new lineup of R series will serve our customers in the UAE well.
Are you looking towards more premiumization going ahead?
Ivan: If by premiumization you mean premium user experience, then the answer is absolutely positive. We never stop the exploration to provide better products and experiences to our customers. Our aim is for our products to [provide] more convenience and fun in everyone's life.
What are your expectations from the partnerships you have with Etisalat, Souq etc., in terms of driving growth in business?
Ivan: We cherish our partnerships with all our clients and distributors. Both Etisalat and Souq.com are big players in their respective sectors in the region. First, the partnership with them means our brand and products are well recognized by the local industry and that we are now one of the major stakeholders in the market. Second, our partners' massive distribution channels and our co-marketing both online and offline will surely drive the overall growth of our business.
Can you share what marketing strategy you are adopting to grow your presence and brand recall in the region?
Ivan: We will build a strong brand image in the market through integrated marketing tactics on both digital and traditional media. And, at the same time, we will continue to extend our strong partnership network with our retailers and business partners in the region.
We saw several low-end brands flooding the UAE market at GITEX Shopper, including Xolo, Obi, etc. How are you planning to tackle competition and differentiate your product offering?
Ivan: Again, I need to reiterate that OPPO never compromises on the product quality and customer experience to get into the cut-throat price competition. The priority for us is to always look into the market to find out what our customers really need and provide them a way to satisfy their needs. And then, we will balance the product design and specifications with affordability. I think the success of the R series is a perfect example of this.