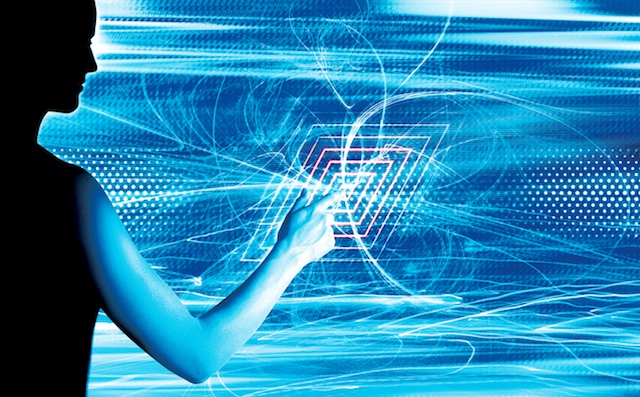 Digital partnerships are increasingly becoming commonplace, and non-technology organizations are joining forces with the hottest digital start-ups to bring something new to the market. In the past year, we've seen the likes of Starbucks and Lyft join forces to increase value for current customers, attract new ones and reward drivers and partners. More recently, Fossil Group and its latest acquisition, Misfit, announced plans to incorporate wearable technology into its watch and accessory division.
So, are digital partnerships the way forward for organizations looking to get ahead in the digital era, or are they more of a gimmicky way to generate short-term buzz? According to Accenture's Digital Collaboration Index, greater digital collaboration between large G20 companies and entrepreneurs could result in an additional $1.5 trillion in global economic output, which is equivalent to a 2.2 percent uplift to the global GDP. The index suggests that the top fifth of companies committed to collaboration achieved higher levels of revenue growth and also that if all entrepreneurs and large companies in the US were to achieve the degree of collaboration of the top 20 percent, the US economy could generate an extra $433 billion in GDP.
Appetite for digital partnerships
By joining forces, particularly with digital start-ups, organizations can draw upon each other's expertise to create innovative or complementary products and services, and extend these offerings to reach broader audiences and markets. It can also help block the competition. If done well, such partnerships can be extremely lucrative.
Research suggests that 78 percent of large organizations believe that working with entrepreneurs is important or critical to their own growth and innovation. Appetite to do this appears to be strong, with large businesses expecting the proportion of their revenues generated by collaboration with entrepreneurs to rise from an average of nine percent today to 20 percent in five years.
Digital partnerships allow businesses to orient themselves around the customer and deliver excellent experiences and create new value. Given the fast-changing needs of today's consumers, thinking creatively can also mean jumping ahead of the competition and taking more market share.
The way forward
So, where do organizations start when considering potential partnership opportunities? Always lead with customer experience: innovation isn't defined in Silicon Valley as 'innovating for innovation's sake'.
Disruptive start-ups think about solving a particular customer challenge or frustration and bringing something new to market in order to fix it. Focus on what your customers want and need, and how you can improve their experience. Then determine who the best partners are to help you reach your goal.
Be open-minded and get creative: Think about your customers and where you want to position yourself in the market. New partnerships, especially unorthodox ones, require an open mindset, which is critical for success. Doing so can drive new forms of innovation, in which multiple partners collaborate to create, fail and try again, in more experimental and entrepreneurial settings. That can only happen if more participants come together through digitally enabled networks to create innovations together.
Set a clear strategy: The strategy should define the shared outcomes to give all parties confidence that their ROI and commitments will be shared equally. Ensure that successful ideas are not stranded beyond the pilot phase and can be scaled quickly.
Don't be afraid to fail fast: Some organizations are worried about the risks of building a partnership and want to plan ahead to make sure everything goes smoothly. The truth is that you learn as you go and, once your strategy is clear, you can hit the ground running. You can then change course as necessary.
Look beyond your own back yard: Determine which trends will matter and make a judgment on when they will
impact the business. Digital winners have disruption-seeking radar and antennae to capture early warning signs to foresee the next big thing. They may create an ecosystem of relationships within their industry, with the venture community and start-ups, or with technology providers and business schools.
Cultivating a digital culture starts at the top: For new, competitive entrants, unencumbered by traditional practices, building a greenfield digital business is relatively easy. It's when you're tackling entrenched practices and behaviors that things become more challenging. Managing digital disruption involves adopting certain characteristics. For instance, leaders can encourage the workforce to innovate and take risks – which is what digital partnerships are all about. A focus on the bigger picture and the outcomes and metrics that support it can also help to ease the impact of disruption.
Build a model for partnership that works for you: Every organization has its constraints and you have to make sure your existing operations and technology can support the partnerships you want to put in place. If your systems can't plug into the APIs of partners, you have to go back to basics and develop a workaround.
Organizations need to adapt and embrace digital change, or they will get left behind. Similar to human survival, business survival depends on our ability to sense and react to changes in our environment. Digital partnerships can be a good way to respond to or to capitalize on new opportunities.