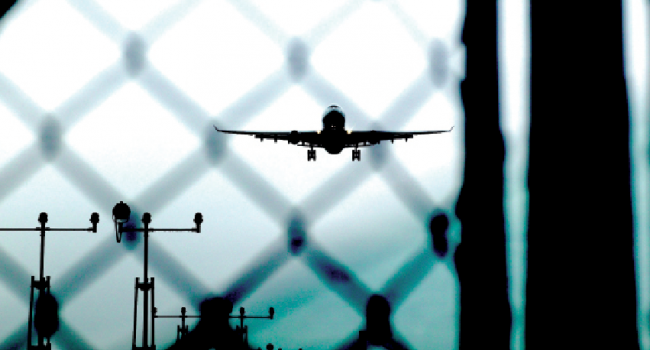 Safety and security, followed by health scares and infrastructure constraints (including poor ground- and air-traffic management), remain key risks to aviation sector growth in the Middle East, Hussain Dabbas, Regional Vice-President at IATA, said at the opening of the Arab Aviation and Media Summit, currently underway in Bahrain.
"Regulatory frameworks are also constraining growth…we are working very hard with governments on taxes and charges to ensure that the sector doesn't become a cash cow for national budgets," Dabbas added.
The halving of oil prices in the last year is expected to have implications on the oil-exporting nations of the Gulf, putting pressure on the countries' finances, but the aviation sector has had a remarkable year despite the macroeconomic challenges.
According to IATA estimates, the region's carriers will generate $1.8 billion in net profit in 2015, which is more than a doubling of the approximately $700 million figure of 2014. Middle Eastern carriers also continue to outpace the global average on net profit ($9.61 vs $8 per passenger globally), volumes and passenger load factors, which have risen to surpass 80 percent.
Nonetheless, experts expressed their concerns on the divergence in the sector's performance between "Gulf super connectors" and "poor North African performers".
Speaking on the occasion, Adel Al Ali, Group CEO at Sharjah-based low-cost carrier Air Arabia, said that the region has become home to "small countries with big airlines and big countries with small airlines," and this scenario needs to be improved.
"Everywhere in the Arab world we are suffering from high unemployment and then we have an industry that can absorb millions of people, but there is a shortage of skills…Skills and talent are a continuous challenge facing this industry. We need 10,000 pilots in the region in the next five years," Ali said.
Echoing IATA's concerns about poor air-traffic management, he added that the skies were literally "falling" and were no different to roads, which suffer from traffic and congestion.
Poor air traffic will cost the region $16bn in the next ten years, IATA expects.
The fifth Arab Aviation and Media Summit is being held in Bahrain this year to take stock of the challenges and opportunities facing the aviation and tourism sectors under the current political and economic climate. It was opened by His Highness Engineer Kamal bin Ahmed Mohammed, Minister of Transportation and Telecommunications of Bahrain, who also briefed delegates on the kingdom's airport modernization program that's currently underway, with an aim to increase capacity to 14 million passengers annually.
"We will award six major contracts within the next six weeks," the minister said, including for baggage handling, security and screening, and aerobridges. He also said all efforts were being made to once again re-position Gulf Air as a leading carrier in the region, with investments being made in a new fleet.
"We need to do more, but I am confident we are on the right track," he concluded.