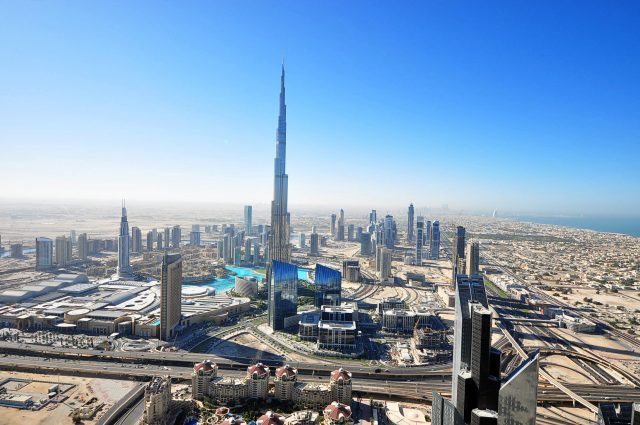 Chestertons MENA has reported that the total number of residential transactions in the second quarter of 2017 declined 23 percent from the previous quarter, seemingly impacted negatively by the onset of summer.
After a promising start to 2017, the sales of off-plan properties plummeted by 28 percent  in terms of volume and by as much as 43 percent  in value; transactions of completed-units were also down by 17 percent  in volume and seven percent  in value.
Apartment sales provided some consolation for the market as it remained flat q-on-q while villas saw a three percent increase. However, rental rates for both villas and apartments fell by two percent during the same period.
Apparent dip
"The positive momentum from the first quarter did not translate into increased activity in the second quarter, as the decline was evident in both completed-units and off-plan transactions, with the total volume of residential transactions down 23 percent " said Ivana Gazivoda Vucinic, Head of Advisory and Research, Chestertons MENA. "Seasonality and an amount of uncertainty have curbed transactional volumes. However, we expect increased activity as we approach second half of the year."
Vucinic added: "It is also expected that sales and rental values will maintain the same trend, moving into the last quarter of the year when transactional activity picks up again."
Apartment sales prices in Dubai Silicon Oasis grew 13 percent, the highest q-on-q increase among observed areas, while Jumeirah Village Triangle rose 11 percent – buoyed mainly by sales of smaller units and the expectations of increased capital growth in the near future.
Negative impact
Unsurprisingly, the introduction of new stock negatively impacted the sales prices in areas like Business Bay and Dubai Land at 12 percent  and 10 percent  respectively. While Downtown recorded a seven percent decline, due, in part, to the release of a number of branded residences in the area.
Q-on-q sales prices in the villa market increased three percent overall, continuing the positive trend from the previous quarter as Palm Jumeirah rose by 10 percent; Jumeirah Park, The Meadows, and Springs increased by 4 percent; and Victory Heights up by two percent.
Rents across apartments declined by two percent with Jumeirah Village Circle and The Greens witnessing the largest decline at five percent, followed by Dubai Silicon Oasis and International City where rates fell by four percent. More established areas, including DIFC and Dubai Marina bucked the trend, remaining relatively flat q-on-q, with the exception of three-bedroom units which fell by seven percent.
Villa rents also fell by two percent but interestingly witnessed the highest transactional values. Villa rents on Jumeirah Islands witnessed a slight increase of three percent while other areas such as Victory Heights, The Lakes, and Al Furjan declined by eight percent, six percent, and four percent respectively. The Meadows and Jumeirah Golf Estates witnessed no significant rental value changes during Q2.
"Second quarter apartment sales prices remained stagnant and the recent addition of new stock resulted in downwards pressure on pricing in some secondary areas. The majority of the more established areas saw no change with the exception of some that saw upward trends," said Gazivoda Vucinic.
Smaller units in their respective sub-markets were more resilient to the decline as studios and one-bedroom apartments together with two and three-bedroom villas witnessed the lowest drops.
The top areas based on sales transaction volume were Dubai Marina, Emirates Living, and Palm Jumeirah.
The most expensive property
A villa in Emirates Living that sold for AED 90 million in the second quarter.
"The villa market witnessed moderate transactional volumes during the quarter highlighted by several transactions in the Palm Jumeirah that pushed overall sales prices up 10 percent marking a three percent increase in sales prices," added Gazivoda Vucinic.
In terms of both sales price and transactional volume and value, the average sales price in the office districts decreased by five percent on average while the highest decline was recorded in JLT at 15 percent. DIFC was the only commercial district which recorded a minor increase of one percent.