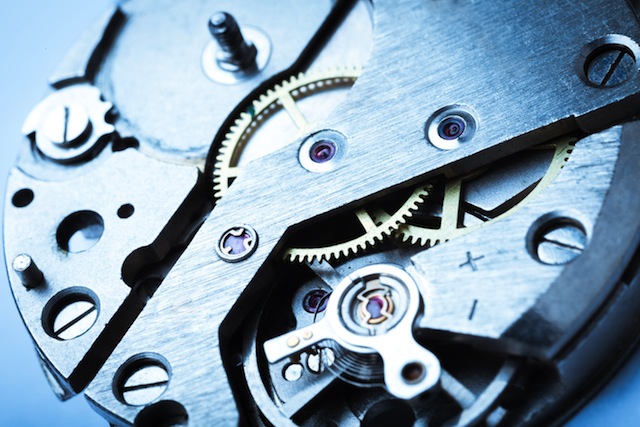 Swiss watch industry is the pulse of the global luxury sector, and the pulse is slowing down.
Recent figures from the Federation of Swiss Watch Industry suggest the deterioration in the trend of Swiss watch exports observed since July 2015 gathered pace in March 2016.
With a decline of 16.1 percent compared to last year their value totaled only 1.5 billion francs ($1.54 billion), making these the lowest March figures since 2011. "The scale of the downturn is also unusual, since we must go back to the crisis of 2009 to find rates of variation of this order," says the Federation in a statement.
Tough times are ahead for the global luxury industry and the Middle East is not an exception. The annual two-day conference on the business of luxury in the Middle East – arab luxury world – will raise and discuss the most complex issues faced by the premium goods and services industry to better understand the future of business in the region.
Renowned luxury industry experts and economists will discuss issues such as The Spending and Needs of HNWIs, What Consumers Want, Journey of a Luxury Consumer, Focusing on the Core, Digital Strategy, Luxury Hidden Codes, among others.
Organized by Mediaquest, the two-day conference will begin on June 1, 2016, and will dissect all facets of the industry in complete depth in more than 30 panel discussions and presentations.
Once registered through www.arabluxuryworld.com, the participants will get a chance to hear views of more than 100 regional and international experts on subjects such as retail, digital strategies, luxury marketing, data management, etc.
In 2015, some 750 people assembled along with 80 media persons to listen to 140 speakers at the second edition of arab luxury world. The conference comes at a time when the global economy is facing risks of recession.
The performance of the Swiss watch industry is just one indication.
According to the Federation of Swiss Watch Industry report, the Middle East market declined 20 percent in terms of units sold during the period January-March 2015 as against January-March 2016.
"The main markets were particularly hard hit. Hong Kong recorded one of its steepest downturns, with -37.7 percent. The United States followed a similar trajectory in March (-32.9 per cent), throwing the country's poor performance into sharp relief. China was clearly negative (-13.7 per cent), undermining the recovery, which had begun to take hold at the end of last year. Germany was an exception and registered a level of growth (+2.2 per cent), which confirms the steady improvement in its situation. Italy recorded a moderate decline (-3.2 per cent), while Japan (-9.4 per cent) failed to live up to the promise shown at the start of the year," says the report.