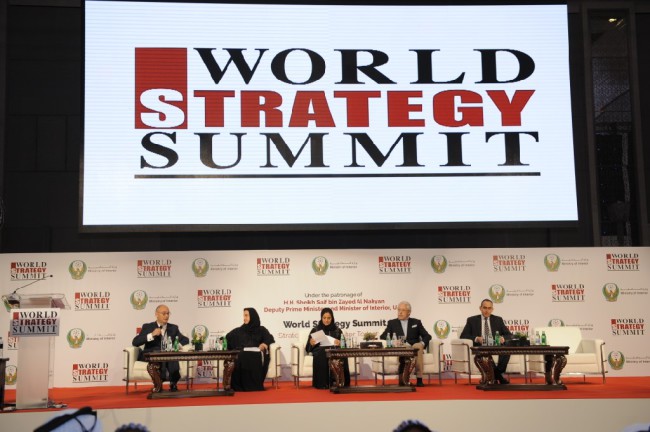 As we transition from the age of manufacturing into the digital era, corporations are facing several disruptions to the status quo. At this juncture, a key question that that boards and management teams are confronted with is whether their organizations are future proof and ready to embrace the changes that can act as an insurance against irrelevance in this race to the future.
The answer is, for a large part, a big NO. "Organizations are not agile and so new wealth is being created by relative unknowns," said Gary Hamel, World Strategy Guru and Professor at London Business School, addressing a packed hall at the World Strategy Summit that is currently underway in Abu Dhabi.
Hamel, a big proponent of the "flat" organization, said most companies today are still stuck in the past and, when it comes to their ability to innovate and grasp the future, they are heavily inhibited by a large bureaucracy and hierarchical management structures.
They need to disrupt this common template and use a more decentralized approach to management, which – contrary to popular perception – is not at odds with the ultimate goal of efficiency, he added.
"Innovation is key to an organization's success; [it] dramatically changes costumer expectations and industry economics, allowing a company to stay above competition. However, a successful organization banks on its human capital. Hence, it is important to give employees the freedom and a voice in shaping the destiny of the organization. Individuals who run successful organizations see opportunities that others don't. Today, an organization – no matter how big or small – needs to move away from traditional management structures that can hamper [its] future growth."
Also addressing the summit on transitioning to management 2.0 was Tom Peters, a world authority on leadership and innovation and author of the book In Search of Excellence.
"The whole world is changing rapidly and technology is a driving factor on how it influences the way we work, live and think. However, innovation is crucial and we need to re-innovate on how we can best achieve business goals and excellence. [The] UAE by far has set an example on how innovation and strategy can lead into economic success," Peters said, hailing the country's vision that is premised on the idea of transitioning to a knowledge-based economy by promoting R&D and innovation.