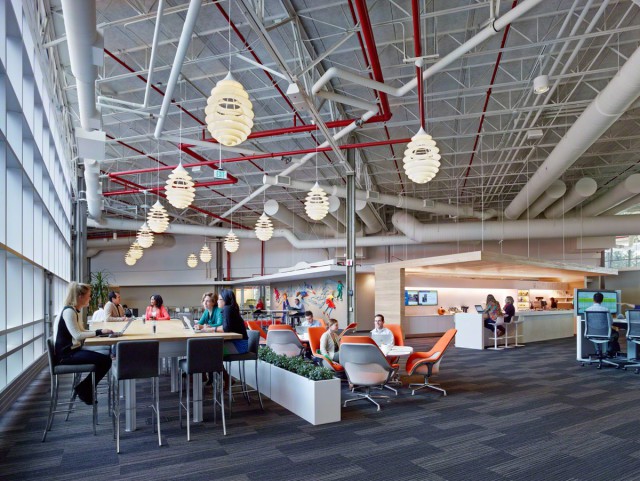 The environment is among the top priorities for most businesses today. Right from reducing carbon footprints to adopting green initiatives, the corporate sector has put its green foot forward quite formidably.
In its 2016 Corporate Sustainability Report, US-based furniture company Steelcase Inc. has revealed that there has been good progress toward environmental goals. Steelcase remained focused on reducing its global environmental footprint by 25 percent by the year 2020.
The company continued driving improvements and since the 2010 baseline and has reduced VOC emissions by 75 percent, water use by nine percent and waste output by 44 percent.
End-of-use and performance management services saved clients more than $2.3 million through the reuse of existing furniture assets and diverted more than 6.4 million pounds of furniture product from landfills through recycling, charitable reuse and resale activities.
In Europe, specifically, EcoServices diverted the equivalent of more than eight Olympic-sized swimming pools of office materials from the landfill.
Besides, Steelcase Inc. is celebrating notable progress of the company's sustainable performance around the world. Over the past year, Steelcase pursued a number of continuous and coordinated efforts to demonstrate the company's commitment to being a responsible corporate citizen and partnering with customers, dealers, suppliers and communities to make meaningful change.
"At Steelcase our purpose, to unlock human promise, is fundamentally grounded in sustainability," said Jim Keane, president and chief executive officer of Steelcase.
"We are pushing ourselves to think differently and I am proud of our successes this year, driven by employees around the world at all levels of the organization," stated Keane.
The 2016 Steelcase Corporate Sustainability Report provides a synthesis of qualitative reporting, quantifiable measurement and indicates the social performance throughout the company's business and communities around the world.