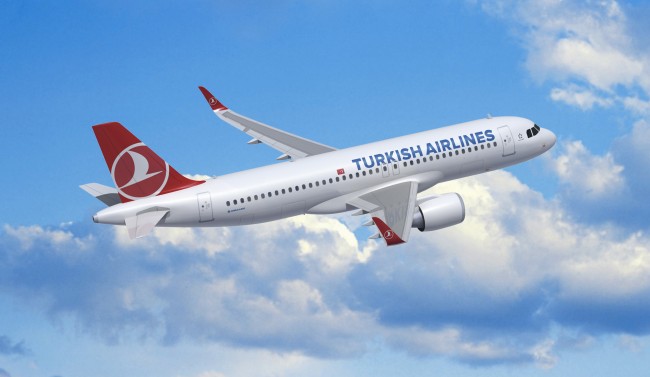 The national carrier of Turkey has recorded a growth in passenger traffic from the Middle East of 25.8 per cent in 2013 compared to 2012, and eyes significant growth from the region this year.
Already in the first three months of 2014, Turkish Airlines recorded an increase in passenger figures from the Middle East at 19.6 per cent compared to the same period in 2013. Last year, Turkish Airlines was the airline of choice for over 3.7 million passengers from the Middle East region.
Adem Ceylan, Vice President of Marketing & Sales for Turkish Airlines in Middle East & Cyprus, said: "The Middle East has undoubtedly underlined its credentials as one of the fastest growing aviation and tourist hubs. With a stronger focus on the region, we will continue to play a key role in connecting passengers seamlessly with the rest of the world, while serving as a true partner to Turkey's burgeoning economy."
Globally, the airline recorded 48.3 million passengers in 2013, a 23 per cent increase, compared to 39 million in 2012. This year, the airline projects passenger traffic to be about 60 million, which will represent a 25 per cent growth. This will be further supported by the increase in number of aircraft, currently at 247, and expected to reach 263 by the end of the year.
Some 17 new destinations, including Abha, Saudi Arabia and Ahvaz, Iran in the Middle East are being planned in the coming months taking the total number of new destinations in 2014 to 20. Turkish Airlines offers more flights to the Middle East from Europe than any other airline, covering 14 countries and 34 destinations in the region.
In addition to increasing its market share to 12.8 per cent among European carriers, the passenger load factor saw an increase of 1.4 points, bringing it to an all-time high of 79 per cent.
The national carrier of Turkey recorded a 22 per cent growth in passenger traffic in Dubai; 43 in Abu Dhabi; 30 in Qatar; and 35 in Kuwait, in 2013, compared with the same period in 2012.