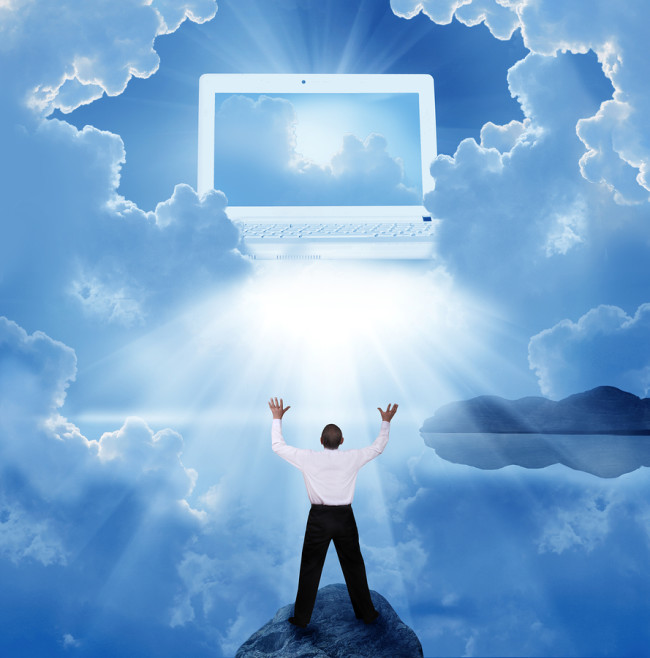 Businesses in the UAE are increasingly looking to adopt hybrid Cloud computing models in their enterprises, reveals a study commissioned by American IT solutions provider EMC Corporation.
A total of 100 IT decision makers in the UAE were polled for the research, which shows 95 percent of enterprises having either already implemented or in planning stages to implement a Cloud computing model in their business.
Cloud computing uses remote servers on the Internet to store and process data, instead of physical PCs. Nearly 50 percent of UAE enterprises have currently chosen to use a private Cloud model rather than a public one owing to security concerns and a desire for maximized control, according to EMC.
Only 35 percent of businesses are on public Cloud, with high CAPEX savings, easier compliance costs and high scalability opportunities being the prime reason for them to choose this model. In reality, this number could be closer to 15 percent, while those using private Cloud may not surpass the 30 percent mark. SMC reckons nearly 60 percent of UAE businesses could actually be using hybrid models, which respondents say is best suited for discretionary data storage, quicker scalability and more flexibility in meeting compliance and regulations for multi-country operations.
"Today, IT must leverage private Cloud because it is trusted, controlled and reliable, and public Cloud because it's simple, low-cost and flexible. This study clearly highlights the growing interest in adopting advanced hybrid Cloud models to create a perfect blend of the two worlds," says Mohammed Amin, Senior VP and Regional Manager for Turkey, Eastern Europe, Africa and the Middle East at EMC Corporation. "A well-run hybrid Cloud brings together the performance, security, data protection and control of private Cloud with the flexibility of public Cloud, while maintaining interoperability and visibility. Hybrid Cloud gives IT leaders the flexibility and speed they need to effectively manage expenses, enhance service delivery and increase business revenue, while meeting the evolving expectations of the business."
Cloud computing has been a buzzword in the ICT market in the Middle East but has thus far been restrained by Cloud security issues according to Frost & Sullivan. But as per their estimates, the GCC Cloud computing market is expected to grow at a CAGR of 32.8 percent from 2014 to 2020, with Cloud adoption rates on the higher side in the last two years in the UAE and Qatar where a majority of businesses were already through with the first stage of Cloud adoption.
Another estimate put out by market intelligence advisor IDC expects the IaaS (of which Cloud is a major component) market in the region to grow to $280 million by 2015, a 33 percent y-o-y growth.
"2017 will be the year when Cloud will explode in a big way. I am convinced about it," Amin tells TRENDS.