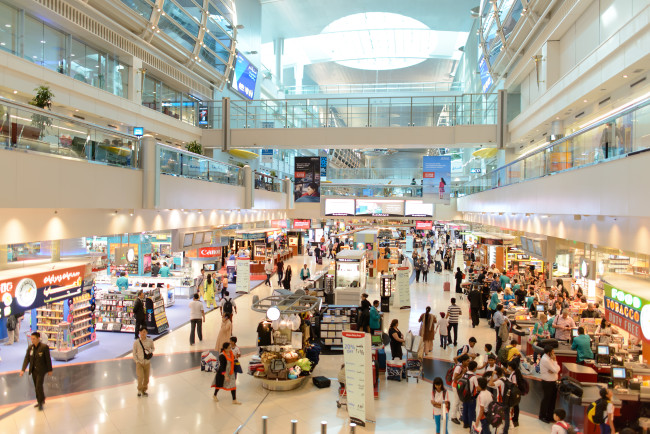 Faltering economic growth couldn't dissuade shoppers in the UAE from opening up their purse strings during the festive season.
Overall spending during Ramadan jumped 14 percent compared with last year, with domestic spends went up 17 percent. International spends, on the other hand, were up only seven percent in the UAE, according to Network International.
Domestic spends, i.e., spends on UAE-issued credit and debit cards made up roughly 75 percent of the total spending during Ramadan. And while spends by Americans (seven percent of the total spend) and GCC residents (three percent) grew in line with domestic spending, the seven-percent gap between overall domestic and international spending growth could be partially explained by reduced consumption from the Russian, Chinese and German buyers.
"The rest of world's spend, which is 15 per cent of total spend, was flat, driven by significant shrinking from the Russians (down 30 per cent), the Chinese (down 22 per cent) and the Germans (down eight per cent).  This seems to reflect recent economic turmoil in all three countries," a release issued by Network International said.
It could also be proof of the fact that the Chinese, who are big consumers of luxury goods in the UAE, are increasingly migrating away from the Middle East to other geographies like Europe to buy their goods, driven by the currency arbitrage.
"The price differential between the euro and dollar is so high that it just doesn't make sense anymore to buy locally," Ludovic Tiberghien, Head of Strategy at Chalhoub Group had said at arab luxury world, a luxury conference held by Mediaquest (the publishers of TRENDS) in June this year.
Nigerians meanwhile, represented three per cent of foreign spends (one per cent of the total), breaking into the top ten nationalities for the first time, reflecting a shift in buyer geographies and source markets.  In terms of sectors, hotels saw a modest five percent increase in spending growth, while restaurant spends jumped a solid 27 percent compared with last year. Spending on jewelry and high-end watches was flat, but supermarkets and fashion witnessed a 12 percent jump in absolute spends driven by the Nigerians, Network International found. Spends on professional services, meanwhile, grew by a massive 25 percent versus last year.