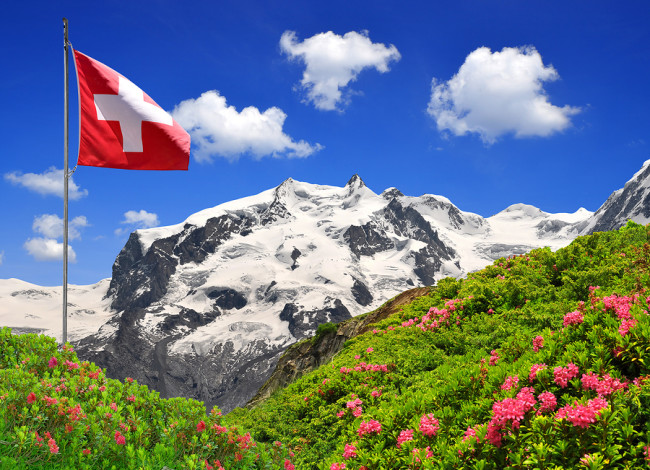 The trade between the UAE and Switzerland has increased in the past few years, and Swiss law firm Bonnard Lawson's managing partner in Dubai Giovanni M. Rossi tells TRENDS the ties between the two countries will widen in the future.
Excerpts from the interview are below:
Please give us an overview of trade between the UAE and Switzerland, if possible give us a breakdown in terms of products/items?
The UAE is today one of Switzerland's most important economic partners in the Middle East: Swiss companies in the UAE now number more than 300 and around 2'500 Swiss citizens are living in the UAE.
Dubai in particular, has attracted the regional headquarters of many Swiss companies thanks to its advantageous geographical location and business-friendly investment conditions. Recently, more than 60 companies from Switzerland have commenced operations in Ras Al Khaimah.
Swiss exports to the UAE has grown strongly in parallel with the economic boom in the UAE and Switzerland is currently running a substantial trade surplus with the UAE: it exports mostly precious stones and metals, jewelry and watches, as well as machinery and pharmaceutical products. It imports mainly precious stones, precious metals and jewelry.
Watches are the most glamorous import to the UAE, but it's not all watches, chocolate and pharmaceutical products that draw the two countries together.
Collaboration between Switzerland and the UAE is thriving on numerous fronts: trade, aviation, tourism/hospitality and defense are just some of the areas pushing the relationship forward.
Also, with the opening in 2009 of a branch of the Swiss Federal Institute of Technology (Ecole Polytechnique Fédérale de Lausanne), EPFL Middle East, in Ras Al Khaimah and soon of a full fledge Swiss International School in Dubai, education is becoming also a great bridge between the two countries.
What kind of growth you expect between UAE-Swiss trade in 2014-2015, and why?
Relations between U.A.E. and Switzerland are growing steadily in different spheres thanks to the keen interest of the leaders of the two countries in developing trade and bilateral cooperation in fields such as renewable energy, healthcare, industry and specialized scientific research.
Growth between the two countries is also fueled by the Swiss-UAE treaty for the avoidance of double taxation, which came into effect on October 21, 2012: more business is likely to spawn from this initiative thanks to the provisions related to withholding tax, dividends, interest and royalties.
According to the treaty, the UAE is the go-to jurisdiction for investment from the Middle East into Switzerland, and vice versa.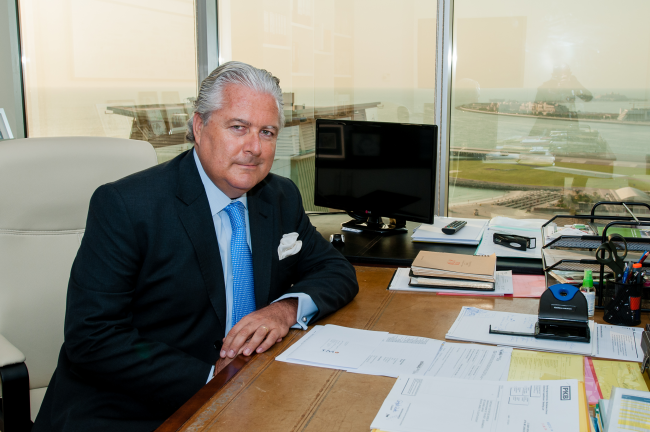 Why a Swiss law firm in UAE, what value added services you can provide?
We have a Swiss origin but we are an international boutique law firm now fully licensed by the Government of Dubai Legal Affairs Department and with a Dubai office strategically positioned to act as our Firm's hub for the whole of the Middle East and Africa.
Our focus on international legal advice is reflected in our expanding global presence and in our truly multilingual and multicultural team approach to our clients' needs.
We will import in the UAE our expertise in four major fields of law: corporate, private client services, banking and arbitration with, in addition, two highly specialized niches that are sports law and art law.
Our aim is to provide our clients with true accessibility, timely responsive commitment, dedicated relationships at a partner level and a cost efficient approach combined with the highest level of work ethic, attention, confidentiality and precision.
Neutrality is a major advantage of Swiss law which is often chosen, together with Swiss arbitration, by international parties acting in the Middle East.
The Swiss franc is quite strong and it effects revenues of Swiss watchmakers, how do you see this issue?
The Swiss franc was quite strong until recently, but the trend has changed lately in September 2014.
Measures to compensate the effects of the strong franc have accelerated innovation projects in Switzerland thanks to special funding provided to Swiss firms: export-oriented small and medium-sized businesses have benefited most from these measures.
What Swiss banking industry has to offer to the clients in the GCC?
Swiss private banks are targeting the UAE's affluent local and expat population and using Dubai as a hub as the UAE has also become a safe haven for wealthy investors from the whole Middle East and other emerging markets, such as Russia, India, China and Africa.
I believe Switzerland offers the best protection to investors in terms of government and law stability, currency strength, bank solidity, competence and professionalism: contrary to common belief, bank-client confidentiality will not disappear, but it is undergoing far reaching-changes. The limitations that have been placed on bank-client confidentiality in recent years – for example the cross-border information exchange between tax authorities – never aimed to 'abolish' personal privacy, but rather to put a stop to the abuse thereof.