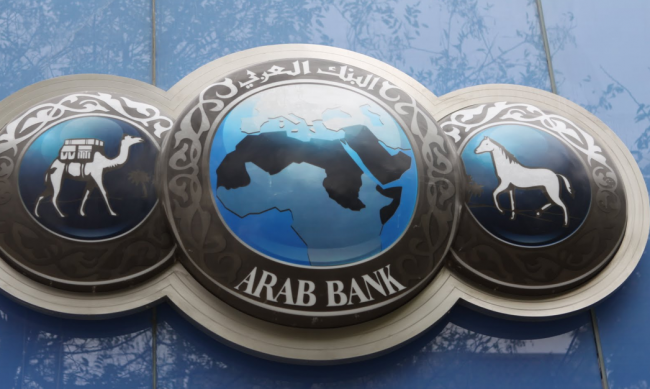 Almost 90 per cent of the claims against Jordan-based Arab Bank were dropped as a federal court in New York dismissed thousands of claims by foreign citizens against the bank. The financial entity with $46 billion in assets was accused of financing Palestinian groups such as Hamas and rewarding families of those who were 'martyred' fighting Israeli oppression.
The US courts allow room for claims that can be made by foreigners against foreign entities for human rights violations, financial fraud and terrorism funding.
Although claims by foreigners against the bank in the US courts have been dismissed, but claims against Arab Bank by the US citizens remain and will be heard by courts next year.
In a statement, the Bank said: "The Court of the Eastern District of New York (Judge Brian Cogan) ordered the dismissal of the claims filed by more than 6,000 plaintiffs under the Alien Tort Statute ("ATS"). The District Court's decision thus dismissed more than 90% of the claims pending against the Bank.
"This is the second time in the past twelve months that the Bank has secured the dismissal of terrorism financing claims. In November 2012, Senior Judge Jack B. Weinstein also of the Eastern District of New York dismissed a case brought under the Anti-Terrorism Act ("ATA") by Mati Gill against Arab Bank plc in its entirety after finding that the evidence does not support the claim that the Bank acted with an improper state of mind or proximately caused plaintiff's injury," said the statement.
The bank started operations with seven investors in July 1930 in Jerusalem. After the British Mandate Authority withdrew from Palestine in 1948, the bank lost its branches in Jafa and Haifa. The lost branches were re-established in Beirut, Amman, Nablus and Ramallah. When Arab Bank's branch in Jerusalem was caught up in the civil disturbance, the bank's activities were moved to offices within the old city of Jerusalem, and in late 1948, the bank's headquarters were transferred to Amman, Jordan, where it was officially incorporated as a public shareholding company.
Last month Arab Bank Group said it posted an increase of 7.5% in its net profit in the first half of 2013 to reach $387 million compared to $360m for the same period in 2012. Net income before tax grew to $511m. Loans and advances grew by 2% to reach $22.9 billion as of 30 June 2013 compared with $22.5bn on December 31, 2012. Customer deposits closed at $32.7bn at the end H1 2013.
CEO of Arab Bank Group Nemeh Sabbagh said recently that his firm had achieved outstanding results despite the economic challenges globally and regionally. "During the 2012 financial year, the group has managed to achieve a growth in net profit after provisions and taxes of 15% to reach $352.1 million compared to $305.9m in 2011.
"Profits before taxes equaled to $562.9m. The growth in profits comes as results of an increase in operating revenue," he said in a statement.
In parallel to profit growth, Arab Bank's deposits increased by $1.2 billion to reach $32.9bn in 2012 compared to $31.7bn at the end of 2011, said Sabbagh.
Arab Bank has a network of 600 branches spanning 30 countries, and it is present in key financial centers such as London, New York, Dubai, Singapore, Zurich, Paris, Frankfurt, Sydney and Bahrain.