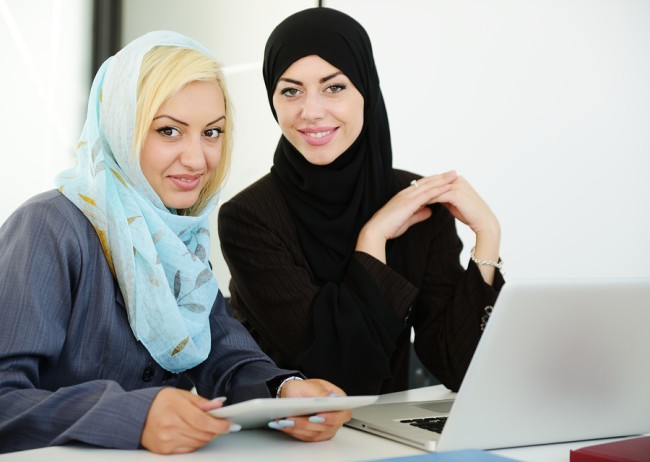 Women entrepreneurship in the UAE has been given a big leg up by the Abu Dhabi-based Khalifa Fund for Enterprise Development.
Of the interest-free loans the fund has extended to more than 1,000 entrepreneurial projects, women, its chairman Hussain AlNowais said, are at the helm of nearly a third.
"They are very successful businesswomen today. I see no difference between men and women. Irrespective of gender, what we look for is capability, competency, commitment and passion," AlNowais told TRENDS.
The Khalifa Fund for Enterprise Development has made a concerted effort to also represent women in top leadership positions. Four out of its top eight executives are women AlNowais said.
"I am also proud to say that women honor their commitment in repaying loans more than men do," he added.
The Khalifa Fund for Enterprise Development is an independent body of the Abu Dhabi government, established to address the funding needs of SMEs in the region. AlNowais was speaking at a plenary session on the business case for diversity in leadership teams at the Pearl Initiative – UNGC forum held in Dubai last week.
Panelists at the forum also debated whether affirmative action was required to get more women into the workforce.
"I am not a big fan of quotas, because when you impose quotas, for a lot of organizations just becomes another number, a checklist, and they will bring in women for the sake of bringing in women that's my fear. But maybe we don't have a choice, and maybe things won't change until you impose a law," said Lubna Qassim, Executive VP, Group General Counsel and Company Secretary at Emirates NBD. "We've been having this debate for years. As long as people are in their comfort zone they're not going to do it unless you impose it on them."
Among one of the key problems identified by leaders gathered at the forum was the difficulty in retaining women in the workforce beyond the mid-management level.
While the "Women's Careers in the GCC: The CEO Agenda" – a report released at the function – found that more than a half of GCC career women aspire to reach senior or board-level positions in the next seven years, only 45 percent of the women polled said they found it feasible to achieve a positive work/life balance and combine a high-power career with a family.
Experts identified the need for more organizational support to be extended to women including flexi-hours, better maternity leave policies etc to bridge the gender gap at the top.