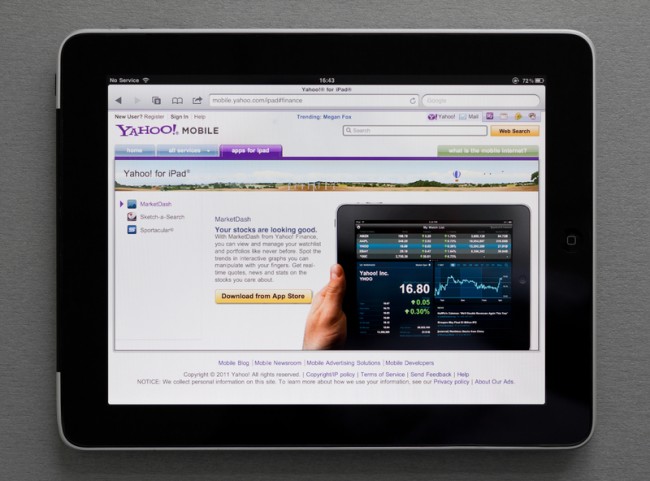 Just like the last year's deal between the parent companies, Yahoo and Comcast's CNBC, Arab world's digital media company Yahoo Maktoob has partnered with CNBC Arabia, the 24-hour Arabic language news channel, to provide business and financial news for the region.
As part of the agreement, the Yahoo Maktoob website will host a dedicated CNBC Arabia Finance News subsection which will feature the TV channel's business programs, breaking business and finance news, regional market data, and stock market updates.
Yahoo declined to comment on the financials of the deal. In June last year, when CNBC and Yahoo Finance signed a content sharing deal the financial details were not disclosed. However, it was said at that time that revenues generated through advertising be shared by CNBC and Yahoo Finance. It is assumed that CNBC Arabia and Yahoo Maktoob would share income from advertising. Yahoo Maktoob did not confirm or declined whether it was a barter deal between the two companies.
Talking about the rationale behind the deal, Head of media at Yahoo Maktoob Amira Rashad, said: "Video is an integral part of our offering and a big part of our content focus. We will continue to seek partnerships that enrich the user experience on our network."
The regional partnership comes two years after Yahoo in the US formed a strategic alliance with ABC News. The 2011 partnership saw the collaboration of news and other forms of content, the launch of GoodMorningAmerica.com and an introduction of online video series such as Newsmakers, Around the World with Christiane Amanpour and This Could Be Big on Yahoo.com. Its regional counterpart had soon after inked a content partnership with BBC Arabic to feature the channel's news, current affairs and other programming on the Yahoo Maktoob website. Other content partners include media organizations such as Al Jazeera, France24, Sky News, Reuters, AFP.
Speaking about the alliance with CNBC Arabia, Christos Mastoras, the director of business development at Yahoo Maktoob, said: "Business and finance are topics of great interest and are part of people's daily habits online, and it's important that we bring the best and the latest [of] such content to our audience on Yahoo Maktoob."
Nabeel Hood, head of sales and marketing at CNBC Arabia, said the agreement would extend the TV channel's reach to a wider online audience.