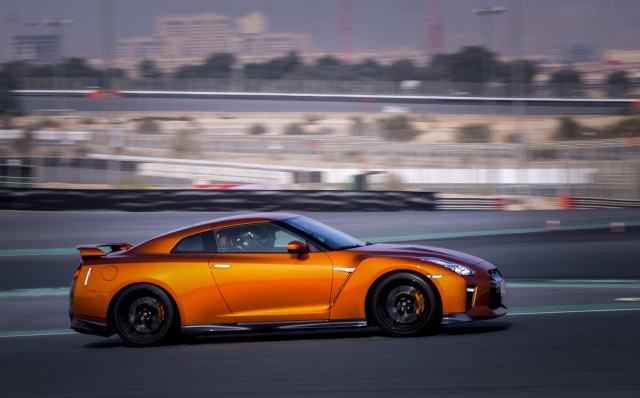 Nissan has launched the new 2017 GT-R across the Middle East, the latest iteration of Nissan's flagship performance vehicle, boasting a revised look both inside and out as well as major driving performance enhancements and more power.
The 2017 models represent the most significant changes made to the GT-R since it was introduced in 2007, with Nissan also announcing the immediate availability of its GT-R NISMO in the region.
"The Nissan GT-R is one of the world's most iconic supercars, and the Middle East is a key market for it. Motorists in this region love high-performance vehicles and the GT-R embodies every aspect of the word," said Samir Cherfan, managing director of Nissan Middle East.
The new GT-R's exterior gets a complete makeover across the front end. The new chrome matte finish V-motion grille represents one of Nissan's latest design signatures. It has been enlarged to provide better engine cooling and features an updated mesh pattern.
"Its multi-performance character allows the driver to be completely immersed in the GT-R's capabilities, whether navigating corners on a twisting mountain road or simply running weekend errands in the neighborhood," stated Cherfan.
Despite all the performance enhancements, the 2017 GT-R is the most comfortable model to date, with a new sense of elegance and civility that one would rarely find in such a high-performance supercar.
The new GT-R exhibits a smoother ride quality than the outgoing model, and its cabin remains much quieter at all speeds and new sound absorption materials.