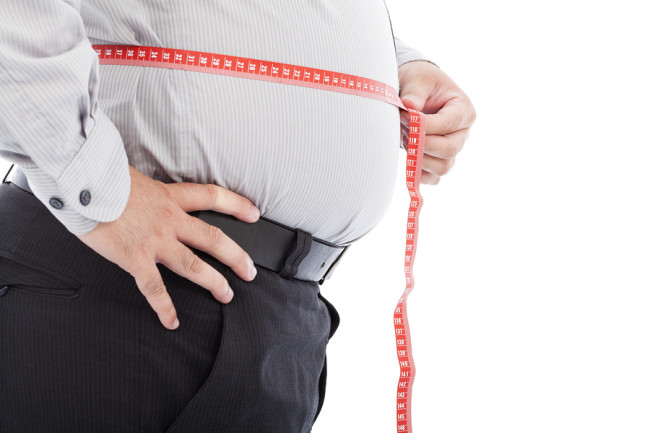 A new study reveals that almost two-thirds of residents in the United Arab Emirates are either overweight or obese.
Zurich International Life's analysis of the Body Mass Index (used to classify obesity in adults) sample of over 20,000 UAE residents showed 47.5% of UAE residents can be classified as overweight and 13% as obese. The world Health Organization categorizes those with a BMI of 25 to 30 as overweight and Zurich International found the average BMI in the UAE to be 25.5, meaning the average UAE resident can just be categorized as overweight.
The study further showed that 70% of men as compared to 41% of women in the emirates were overweight or obese. It also showed that 35% of UAE residents aged 20-24 were overweight or obese, but that figure rose to 67% for those aged 40-44 and a staggering 86% for those in the 60-64-age bracket, reflecting that obesity grew with age.
According to Zurich International Life, Egyptian and Jordanian residents have the highest average BMI, while Chinese and Philippine nationals have the lowest average BMI in the UAE.
The study quotes the World Health Organization to say that at least 2.8 million people die each year due to being overweight or obese. Its own data reveals that 48% of the USD 47 million (AED 173 million) it has paid in life insurance and critical illness claims in the Middle East over the past three years is linked to heart-related diseases often caused by having a high BMI.
"We want to share this BMI data to highlight the scale of obesity in the UAE and to raise awareness of the health consequences of an unhealthy weight. The average age of our life insurance claimants is a worryingly young age of 51 and a high BMI is associated with many of these claims," said Chris Bagnall, Chief Underwriter at Zurich International Life.
The BMC Public Health Journal ranked the UAE as the 5th most obese nation in the world in 2012 with a United Nations report ranking the populations in the Gulf as a whole as among the fattest in the world. The alarming rise in obesity levels prompted governments such as the Municipality of Dubai to launch campaigns like 'Your Weight in Gold', a weight loss challenge that awarded gold to winners depending on how much weight they had lost.
According to the WHO, globally obesity has more than doubled since 1980, with more than 1.9 billion adults in 2014 categorized as overweight. Of these, over 600 million were obese. A study by The State of Food and Agriculture reported in 2013 that that rising obesity rates could cost the global economy $47 trillion over the next two decades.