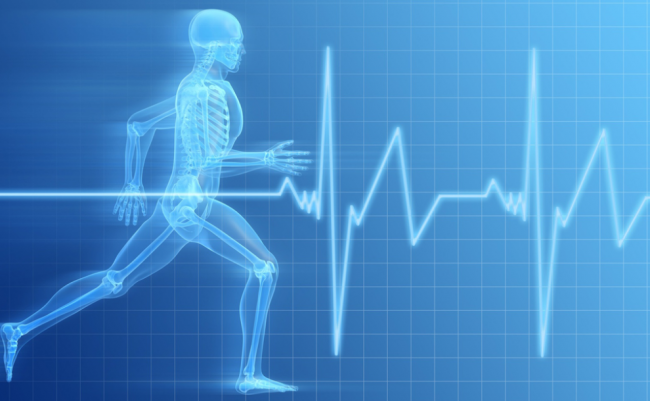 Overhauling the regulatory framework, increasing state spending and public-private partnerships will help improve healthcare services in the Arabian Gulf.
The health of people directly affects businesses and economies, and a study conducted recently revealed 131 million working days were lost due to sickness across the world. Though healthcare sector is deemed one of the defensive sectors not greatly affected by economic troubles, but it is one of the most vital sectors. Investment in health services, which slowed after 2008, is being boosted by new pharmaceutical regulations and government plans to spend more toward creating a healthy nation.
In the GCC, healthcare investment is growing at an average annual rate of 11 per cent and the market will be close to $43.9 billion in 2015 from $25.6bn in 2010. The UAE and Saudi Arabia house fastest-growing healthcare sectors. However, healthcare expenditure in the GCC countries average below five per cent of the GDP, while in the developed countries
the figure ranges from 10 to 15 per cent of the GDP. The moderate healthcare spending in the region as a percentage of gross domestic product implies that there are huge opportunities for companies dealing in health services.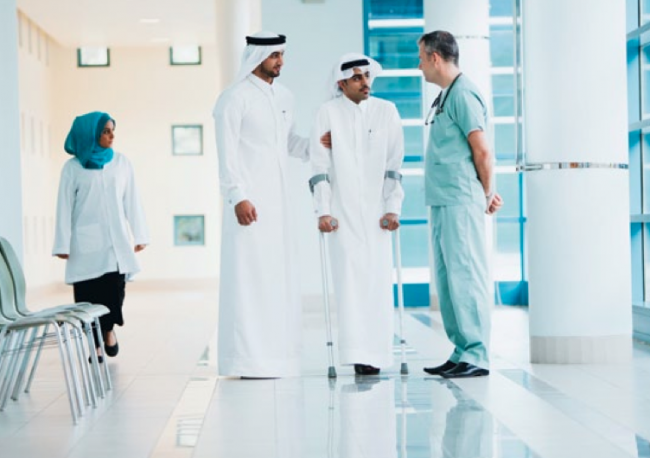 Governments of the oil-rich Arabian Gulf have indicated boosting investment in the healthcare sector in a significant manner. Speaking with TRENDS, undersecretary at the UAE's Ministry of Health, Dr Amin Al Amiri, said: "Our ministry is working with health authorities in Dubai and Abu Dhabi to further improve services. As the private sector is very strong in providing health services, we are providing full support to them to make the UAE hub of medical tourism in the region.
"We are close to launching four hospitals and a number of specialty centers cross the UAE in 2013, and we are also working to improve health strategies of our country," said the health ministry official.
Rising population, increased income and improved health insurance services in the GCC region will benefit health service providers enormously, say experts. Research firm Alpen Capital said: "Outpatient and inpatient markets are expected to account for 82 per cent and 18 per cent, respectively, of the overall market size by 2015.
The demand for the number of hospital beds is expected to be 93,992 in 2015, an addition of 8,669 beds from 2010, which is in line with the expected supply looking at the number of projects in the pipeline. The number of beds remains in line with the current GCC average, but below the US and European averages. The gradual improvement of healthcare infrastructure and standards in the GCC along with increasing insurance penetration should see an increase in the number of patients opting for treatments locally, thus seeing an increase in demand for hospital beds, said Alpen Capital in its GCC Healthcare Report.
In a recent conference on healthcare investment, the Chairman of Pharmaceutical Research and Manufacturers Association Gulf (PhRMAG), Nidal Fakhoury, said: "There has been a tremendous increase in population of the region and with this comes more healthcare needs in terms of innovative medical services and equipment.
"I see a significant growth in the healthcare sector in the UAE and the region as the demand for better services will grow substantially."
On pharmaceutical sector, Fakhoury said the industry invests $120bn yearly worldwide on research and development and the UAE should be able to attract part of that investment, particularly when we see the modernization and streamlining of the regulatory system, a fair and transparent pricing system that rewards innovation, protection of intellectual property rights, and regulation of clinical trials.
Competitiveness, innovation and easing of regulations will bring more foreign investment in the healthcare sector, he said. "The investment in the healthcare sector in the region and the UAE is definitely increasing because there is a need for it. Countries such as UAE are trying to find a platform, where they can attract investment. If you look at the medical regulatory process in the UAE, it is a very transparent one including the pricing policy, which is very critical for companies and entities investing in the UAE. There is a huge push on protecting intellectual property rights."
The UAE has a goal to become the hub of medical tourism, and for that they are moving in the right direction by creating a right kind of investment environment, he said, adding there is a huge stress on complementary services as well.
About foreign direct investment in the UAE health sector, director of international logistics services at Dubai FDI Office, David Harris, said the FDI department was ahead of its target for 2012.
"Investment growth in healthcare sector by the end of 2015 would stand at about $10 billion in the UAE, and this investment will not only benefit the Emirates but the GCC and wider Middle East.
"Out of $10bn, 60 per cent is likely to be invested in outpatient care services and diagnostic equipment."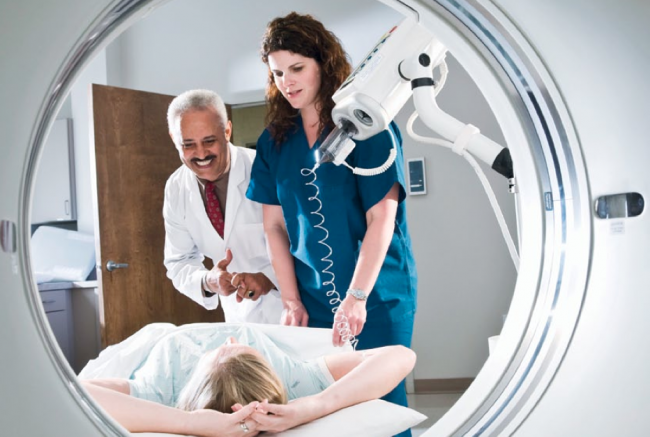 Although the launch of Dubai Healthcare City was followed by global economic crisis, but with the ease in regulations and government support the City has two international hospitals, several independent clinics, thousands of in-house medical professionals and hundreds of visiting doctors, said Harris, adding that global pharmaceutical companies have established their businesses in the UAE, especially to target markets in Sub-Saharan Africa. "The UAE has all key components to become a medical tourism hub as there is an amazing connectivity through airlines and seaports, coupled with sophisticated channels of communication." Giving a global perspective on the sector, president of the United States Centre for Medicine in the Public Interest, and former associate commissioner of Food and Drug Administration, Professor Peter Pitts said in 2013 and beyond innovation will be the key factor in the growth of the healthcare sector worldwide.
"We have witnessed the explosion of diabetes, hypertension and other nutrition-related diseases, but the good news is that due to advancements in medical technologies some types of cancers and HIV, which were fatal, have now become chronic diseases.
"In the United States, a major segment of the population is older than 70 years. Basically, people are living longer and governments must partner with private players to facilitate good health services for the older generation to reduce the fiscal burden as instances of Alzheimer's cases are on the rise," said Professor Pitts.
On the investment in GCC's pharmaceutical industry, a former FDA official said medicinal research is a high-risk proposition and we all learn from experiments. The governments should continue to support incremental innovation where effects of drugs are enhanced, diabetes and certain type of cancers are a good example of this.
"Like elsewhere, GCC industry players are concerned about advancing their own cause of generic interests. They have to become partners in various types of innovation across the world, and definitely in the improvement of health infrastructure.
"One of the problems with pharmaceutical firms is that they do not address regional or national issues. If there are not proper clinical trial regulations, there won't be much investment from the global pharmaceutical companies. The UAE has figured this out, and now there are efforts not only in manufacturing medicine but in research and development of drugs. These new medical research strategies would have far-reaching implications in the region," said Professor Pitts.
The movement toward public private partnerships in the GCC's healthcare sector is a welcome development. Alpen Capital said healthcare spending in the GCC depends on government finances. This has become a major challenge with soaring costs. Despite growing investments, the healthcare infrastructure in GCC countries lags developed nations in terms of hospital beds, diagnostic labs and clinics, as well as staff. For private sector players, investment in the healthcare sector remains a challenge as it's capital intensive with a long payback period.
Also, shortage of medical personnel is a key concern in the region. There are  limited medical education options in the region and high dependence on expatriates (nearly 40 to 80 per cent of total workforce in the sector) aggravates the issue. GCC governments continue to spend millions of dollars on healthcare imports each year due to lack of sufficient services. In 2009, the UAE spent $2bn on overseas medical treatment for its nationals.
However, even with all of these factors, the healthcare sector in the GCC continues its upward trend. The sector's near to long-term outlook is promising and GCC governments are committed to undertake measures to address the current challenges, said Alpen Capital.
The UAE has taken lead in increasing the involvement of the private sector in channeling their investment in the industry to improve healthcare services. Enhancing regulatory framework and setting up of policies to attract and retain medical talent will help toward transforming the UAE into a regional medical tourism hub.