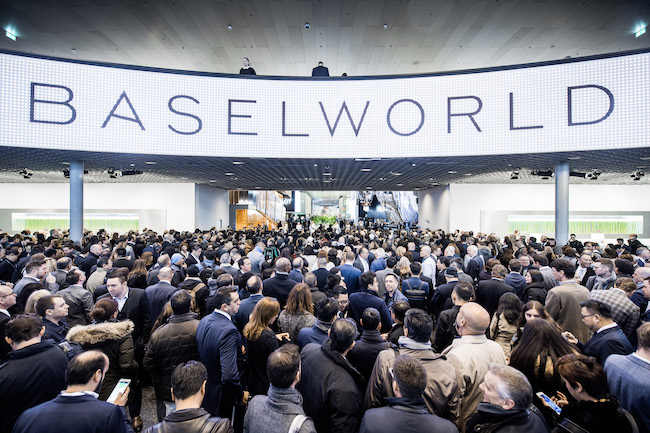 One of the biggest watch shows on earth, Baselworld, ended this week with cautious optimism as Swiss brands said they witnessed a downturn in sales in 2015 as against 2014.
The second semester should counter-balance a difficult start to the year. More than 145,000 people strode the aisles of the show during this year's edition, in order to admire creations and innovations by watchmakers, jewelers and representatives of related sectors.
The wealth of the Swiss watchmaking heritage on display confirmed Swiss brands' determination to continue cultivating their skills, convinced that they will endure despite a tough international context.
Organizers say Baselworld is beyond doubt the world's biggest trade show of its kind, in which all partners from watchmaking, jewelry and related sectors rub shoulders. 1,500 exhibitors from 40 countries congregate there each year. "This unique platform is without equal and enables all stakeholders to vie with each other and stimulate their respective creativity. Baselworld is not only the Salon where one measures time, but also the place where time is clothed in materials, technologies and values that reflect its emotional nature."
In the wake of the November 2015 terrorist attacks, many travellers cancelled their trips to Europe, thereby affecting end-of-year sales, which are always very important for the Swiss watch industry.
Stocks acquired for the festive period were only partially sold, which explains the tough start to the year. The situation has also been compounded by certain modifications involving visa regulations. All sectors have been affected, including diamonds, precious stones and related sectors.
After a steep 7.9 per cent drop in January, the figures for February herald an improvement, with a smaller 3.3 per cent decline.
In 2017, Baselworld will be held in Switzerland from March 23 until to March 30.