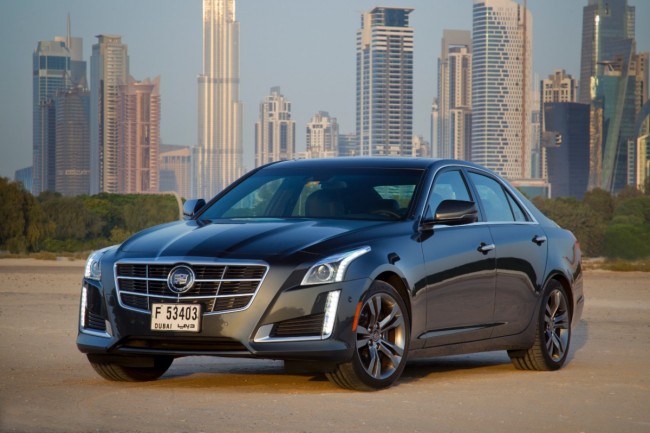 UAE customers seeking luxury are turning to Cadillac vehicles in increasing numbers. Last month's (March) 9.2% year on year sales growth is partly attributable to the intense demand for the newly launched CTS midsized sedan.
"The CTS is becoming known for its unique and best in class features that rival other luxury brands, and this is translating into further growth for us," says Nadim Ghrayeb, Regional Brand Manager for Cadillac.
For instance, the CTS has the ability to park itself in parallel spaces, comes with 10 airbags as standard and is the lightest car in its segment, meaning better performance and agility.
The other bestselling Cadillac models that assisted with last month's growth in the UAE were the SRX luxury crossover, the ATS sports sedan and the iconic, full size Escalade "UAE customers expect the best and know that's what they get when they step into a Cadillac," says Nadim.
"Cadillac sales in the UAE have grown every year for the last five years, and this looks set to continue as we move forward with our highly anticipated launches."
These new launches include the 2015 Escalade SUV in July and all-new 2015 ATS Coupe in November.