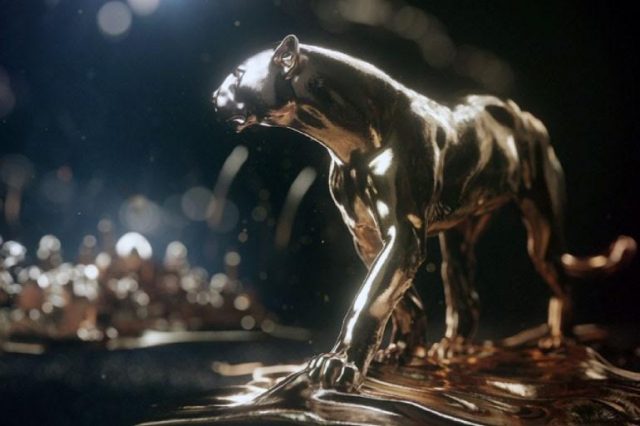 Cartier Middle East has developed a unique regional campaign entitled 'The Pursuit of Magnificence'' that brings to life the role of tradition, history and modernity shared by the Gulf Region and the Maison Cartier.
Its first intention is to celebrate the most symbolic moments In Middle Eastern life. Ramadan, Eid al-Fitr and Eid al-Adha gather and unite families and communities so that they may honor their cultural traditions. They are a time for sharing enchanting stories about times past and present.
Secondly, it aims to relate the Maison's legacy in the Gulf with a meaningful tale expressing Jacques Cartier's journey and honor the long-time relationship between the Maison and the Gulf.
''In 1912, Jacques Cartier, accompanied by his sales assistants, traveled to the Gulf in pursuit of the world`s most precious and exquisite pearls''. Pierre Rainero, Director of Image, Style and Heritage.
Inspiring journey
This campaign features a tale truly inspired by the journal kept by Jacques Cartier at the turn of the 20 th century in which he chronicled his journey to the Gulf. It is a tribute to that journey and a testimony to Jacques Cartier's talent as an explorer. Ever-curious, he was one of the European pioneers who discovered many of the Arabian Gulf's marvels. He acquired a profound respect for local customs and traditions that spawned a new vision of creativity for the Maison.
Indeed, his wondrous journey anticipates the incarnation of the Islamic arts influence within the Cartier patrimony. The film, a collaboration between Cartier Middle East and award- winning design, animation and content creation studio Mill+, was directed by Mill+ Executive Creative Director Ben Smith and Art Director Kinda Akash. The narration of the movie seeks to embrace the art of oral storytelling, casting the most iconic 'Hakawati' voice of Georges Kordahi, a feature that really makes the Jacques Cartier story come alive.
Matchless craftsmanship
The carefully detailed and yet magical way of creating a Cartier piece is demonstrated in the way the film is crafted. Gradually, each art object and character is shaped out of liquid gold until it materializes as a full-fledged Cartier High Jewellery piece. Wishing everyone a blessed Ramadan, the first of what will be three chapters is dedicated "To Al Jazeera''.
It romances Jacques Cartier's arrival in the gulf on a dhow, while being welcomed by regional icons such as a falcon, a horse, an Arabian city, a pearl fisher net and the holy moon. Here, an extract from Jacques Cartier's journal relative to the first chapter expresses all the wonderment of that initial encounter.