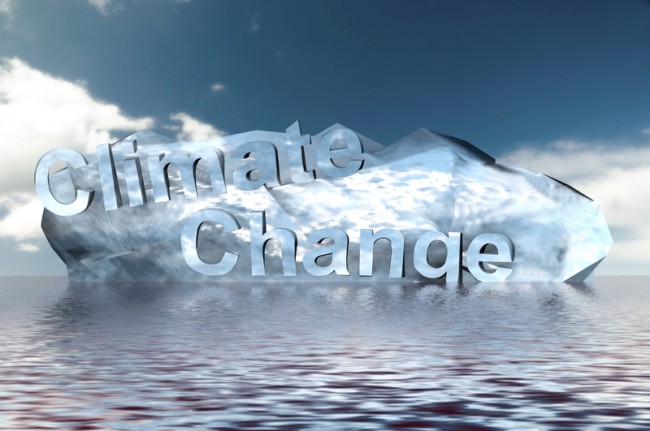 Climate change is one of the most complex issues facing the world, threatening to disrupt the lives of billions while causing havoc in markets across the globe, the World Energy Congress heard last week.
Christiana Figueres, Executive Secretary of the United Nations Framework Convention on Climate Change, speaking at a press conference, was unequivocal: "The quality of future energy will determine the future quality of life of people on this planet."
Experts develop worst-case scenarios to inform government policy and advise businesses to adapt to the changing environment. But advances in technology could help to brace us for some of the forthcoming crises, said Lee Hoesung, the South Korea-based Vice Chair of the Intergovernmental Panel on Climate Change.  "By recognizing these warning signs, science has a vital role to play," he told a panel session.
Brian Dames, CEO of South Africa's Eskom, observed that: "We live in an era of great uncertainty." The developing world – and Africa in particular – will suffer most from climate change, including severe water shortages, he said.
Dames believes the developed world needs to share efficient, energy-saving technologies with emerging economies to offset the effects of crises such as temperature increase, which scenarios indicate could climb by 5oC later this century. "Energy access isn't just about giving people facilities, it is about changing their economic futures," he said.
Ged Davis, CEO of Swiss-based Forescene SA, said that even though scientists have long been warning about the effects of global climate change, the reality of the threats "could be much worse" than what is currently imagined.  Both the public and private sectors need to improve their communication of both the challenges and their potential solutions, he said.  If public opinion is not in favour of new approaches to tackling climate change, he continued, governments tend to place less emphasis on developing effective policies to confront the potential scenarios.
Yvu de Boer, Special Global Advisor to Climate Change and Sustainability at KPMG, noted that miscommunication is compounded by "legally binding threats, which are impossible to reach", contributing to an inability to address the potential dangers addressed  in those scenarios.  He argued that instead of rich nations dictating environmental standards from the top down, individual regions should be allowed to set their own targets to offset and cope with climate change outcomes.  There should be "different approaches to different countries" that recognise their specific economic needs and access to technology.
Philippe Cochet, President of Alstom Thermal Power, said that how global businesses react to the climate change scenarios will also determine their impact if the warnings become reality. Cochet believed technology can "change the game" but companies will require government support to implement these advances and create more environmentally sustainable business practices. "If at the political level there is real consistent help to invest in new technologies and improve technologies, that would tremendously help businesses and customers," he said.
Founded in 1923, the World Energy Council is the global and inclusive forum for thought-leadership and tangible engagement committed to sustainable energy future. The network of 93 national committees represents more than 3,000 member organizations including governments, industry and expert institutions.
The World Energy Congress is the triennial flagship event of the World Energy Council. It has gained recognition since the first event in 1924 as the premier global forum for leaders and thinkers to debate solutions to energy issues. The recent congress was held in Daegu, Korea, last week.