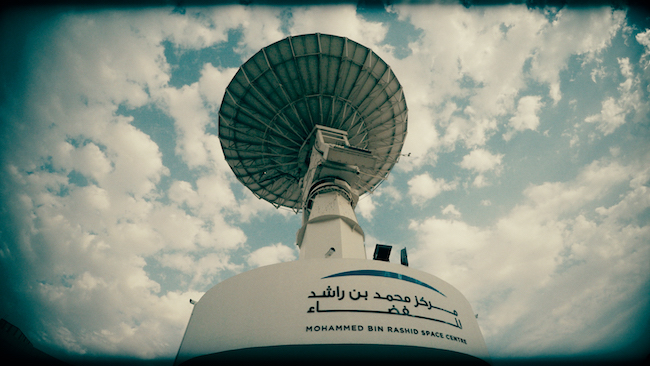 CNN International met some of the scientists behind the Mohammed Bin Rashid Space Centre (MBRSC) to find about their quest to launch the Arab world's first Mars probe. The space centre has been profiled in The Connectors segment at CNN International's program Connect The World with Becky Anderson.
Salem Al Marri, assistant director general, Scientific & Technology Affairs, MBRSC, told The Connectors: "We all grew up reading the history books. We know that most of the stars out there are named after Arabic names… so that shows you the impact that Arabic and Islamic scholars had on cosmology and sciences."
He continued: "The Space Centre was established about 10 years ago. The Dubai government wanted to diversify further and go into science and technology. Our key focus from day one was that we need to depend on nationalizing the industry… so we chose a team of very strong leaders – five or six people – who are now the leaders in our main projects here in the UAE."
Further, Mohammed Al Harmi, Director, Space Operations, explained: "It was one of our first goals to have Emirati engineers being capable of manufacturing satellites in the country. I moved to Korea on April 29, 2006 and lived there for almost eight years. The main purpose of us moving to Korea was to get the know-how technology transfer of manufacturing satellites and all sub-systems.
Al Harmi added: "Currently they are working on the flight-model of Khalifa-sat. Khalifa-sat is the first satellite that is being developed in the UAE by Emirati engineers."
Adnan Mohammed Al Rais, Manager, Business Development and External Relations, told CNN: "We are a non-profit organization, however, after the launch of Dubai sat 1 and 2 ….we saw that we can commercialize our services… They are using our images for urban planning to plan the road networks in the country, the environment departments use to study the vegetation in Dubai."
Omran Sharaf, project manager for the Emirates Mars Mission, informed CNN: "We were approached by the government and asked about the possibility and feasibility of going to Mars. They came to us and said… we want you to build something unique, it has to give back to humanity. Basically, the UAE has never been to Mars, there's a lot of learning, we have to hit a lot of milestones and hit a lot of birds with one stone. Going to Mars is just a means…the main objective is to bring hope to the region – beyond the UAE – to inspire young Emiratis into the field of technology but also to the different nations that we have in the region."
Salem Al Marri concluded the profile by telling CNN: "I think going forward we have to look at what is coming after Mars…that sustainable program is what is going to get a young generation of scientists interested to work on Arab projects."
* In special arrangement with the CNN.