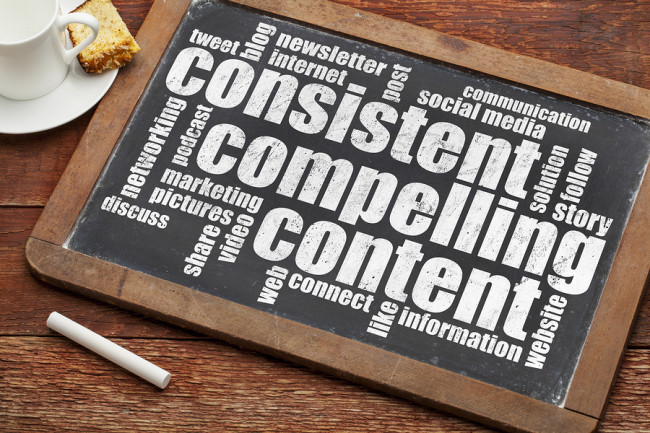 With an Internet penetration of 6.2 million in the UAE alone— a staggering 94 per cent of the population, the content marketer has become an overnight celebrity.
One of the many topics to be discussed at the Arab Luxury World conference on June 1&2, 2015, the luxury industry has globally lead the way, with international brands opting for using their history or values to promote their products or services.
A classic example would be Chanel, a brand that has tightly woven its values, words and culture, not just in a campaign or on a landing page but across all its customer channels.
Locally, luxury brands in the region have now albeit slowly, noticed the need to do away with traditional 'call to action' ads and move onto more customised and relevant forms of marketing to woo their audience in the Middle East.
"I believe the region is just beginning to understand the dynamics and importance of being content driven and the various degrees of content marketing. The current winners are the international and local brands that have digital and content marketing embedded in their DNA. The challenge here for the rest of the market is to understand what content marketing means for their brand, " says Robert Meeder, Founder and Creative Director, Rob& Co.— one of the panelists on the session.
That, the region is warming up to the idea of a marketing strategy with the idea of 'communicating' is evident in the recent campaigns carried out by several brands in the Middle East.
"The past few years have seen wider adoption and development of content solutions by brands and media vendors.  Social media has led the way for locally produced and targeted content, and we have seen the roll out of some bigger projects (the likes of L'Oreal, Jaguar and Land Rover)," says Andrew Coroneo, Director of Strategy, and Havas Media.
"Yet this quality of content is few and far between and certainly not a benchmark standard across the entire industry, it feels very much as content is created for 'content's sake', without thought into the long term (1+ years) role it plays in a brands communications mix," he adds.
The primary reason for this would be that local brands are still trying to understand the significance and reach of a properly planned content-rich campaign.
Claire England, Regional Director, John Brown Media outlines what needs to be understood before rolling out one.
"While many brands have been using publishing models for some time, these have all too often been vanity exercises without strong ROI objectives. Adopting a 360° content strategy that focuses on both the brand's objectives and the market/customer demographics is the true science of content marketing. Add to this the art of editorial intelligence within an omni-channel approach and then you can rate the true success of a content marketing strategy. Not enough brands are adopting this content philosophy, and if they are, few are measuring success, " she says.
What is essential then, is for brands to not simply follow other campaigns on a 'need-to-do' basis, but understand what content mix works best for them as a brand and for the audience they intend to target.