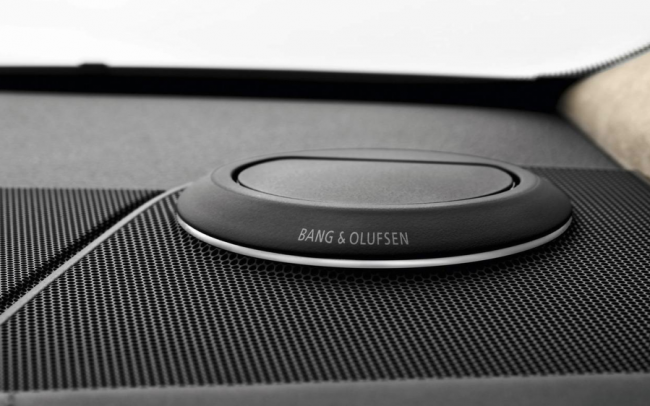 Bang & Olufsen is one of the world's leading luxury audio-visual brands and integrated solutions providers. TRENDS speaks with its President and CEO, Tue Mantoni, to find out a little more about the Danish brand, its plans for expansion in the Middle East and its accelerating automotive division.
The company's first key product was a radio that worked with alternating current, when radios at that time were run on batteries – do you think that spirit of innovation is still reflected by Bang & Olufsen (B&O) today?
I believe there is a very strong tradition within B&O in not always following the beaten path but, instead, exploring and developing new technologies that create a better user experience for customers, as we consider technology to be used for the sake of man – not the reverse.
In 1925 it meant taking advantage of the electricity that gradually made its way into people's homes. Now, to mention a few examples: When all TVs are hanging on the wall, we apply motorised wall brackets and stands to move the TV to the viewer, instead of the other way round. We are adjusting the viewing experience in a TV so it fits the changing lighting conditions in a room, by adding 360-degree light sensors to all of our TVs; we are using the Bang & Olufsen-patented acoustic lenses to spread the high frequencies to disperse sound in front of the speakers, thus optimising the experience for all people in the room, rather than going for one 'sweet-spot' as many other manufactures [do]. And, just recently, we were the first company to introduce a selection of three wireless speakers that takes advantage of the new WiSA standard, taking the surround sound performance to a completely new level, while offering customers the ultimate convenience.
What are your thoughts on the Middle East market – how's business faring in the region?
The Middle East market is very important to us and we see a positive growth opportunity in the years to come. Apart from state-of-the-art TVs, sound systems and loudspeakers, we offer intelligent A/V solutions, where full integration with other home automation systems are in focus – solutions that we see an increasing demand for in this region.
Our B2B division, that specializes in bigger A/V installations in hotels, also experiences increasing business in the Middle East. We see the global traveler being more demanding towards the quality they expect from the hotels they frequent and see the global market for luxury hotels grow. We can give guests that 'wow experience' and add value to the guest experience with the magic that is built into our products. To mention some of the hotels in that region with Bang & Olufsen installations: Grand Hyatt and JW Marriott Marquis in Dubai and St. Regis Nations Tower and Dusit Thani in Abu Dhabi.
Growth can also be seen when it comes to Bang & Olufsen's sound systems for cars, where the Middle East now accounts for a large share of luxury car sales.
In addition, we have extended our product portfolio with the B&O PLAY brand that is more geared towards people on the move, the digital generation, who wants easy access to their music via headphones or a portable speaker, yet are looking for great sound quality at the same time.
All in all, we can cater to broad customer needs – something we clearly can see is of great benefit to us in the Middle East market.
Is more expansion on the cards (globally and locally)?
We are always looking out for new opportunities, qualifying our dealer network. At the moment a lot of our focus is on growth in China, since this is a relatively new market for us. Getting Europe back on its feet after a tough financial situation is, of course, also part of the task we are dealing with right now.
What are B&O's biggest and fastest-growing markets?
The three biggest markets for Bang & Olufsen are currently Germany, UK and Denmark, but we have, during the last years, seen very positive growth rates both in the Middle East, the Greater China region and in the United States.
With automotive now accounting for 20 percent to 25 percent of total figures, what are the plans for the future? Can you discuss any future partners?
We are extremely pleased with the development in our automotive division – it proves that the original idea we had; using our competences within acoustic and design in developing car sound systems with superior sound, was a very good decision for the company. Whether this means that we are adding more partners in the future, I cannot comment on.