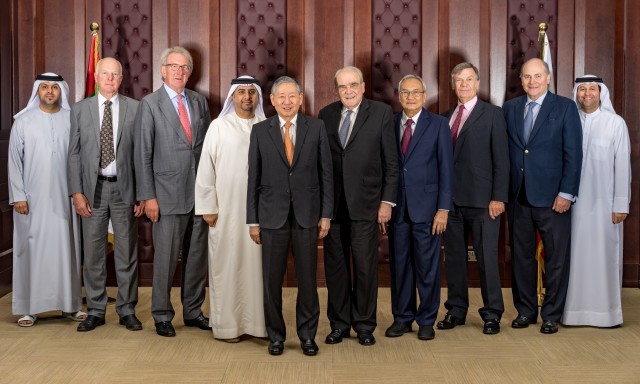 2016 was another record year for the DIFC Courts as Dubai's established English-language commercial courts handled cases totaling AED5.85 billion ($1.59bn), up 5 percent year-on-year.
The main Court of First Instance (CFI) handled approximately the same number of cases as in 2015, but saw the average value of each increase by 17 percent to AED104.58 million ($28.46m), as global business continued to place its trust in the DIFC Courts. The total value of cases heard by the CFI in 2016 was AED2.71bn ($739.9m), up 22 percent year-on-year.
"In a challenging year for the world economy, the DIFC Courts' proven dispute resolution expertise was once again highly valued by the business community," said DIFC Courts Chief Justice Michael Hwang.
"Alongside serving the needs of court users, we made further progress in our ambitious five-year strategic plan to be among the world's leading commercial courts by 2021, including notable achievements in judicial excellence and innovation, customer service enhancements, and collaboration with our local and international peers," added Hwang.
One of the factors driving this growth has been the legal sector choosing to opt in to the DIFC Courts' jurisdiction. A new DIFC DRA Academy of Law survey of 122 commercial legal practitioners involved with cross-border transactions in the Middle East in 2016 found that half (57 percent) of respondents report using the DIFC Courts' opt-in clause, even if their clients are located outside of the financial free zone.
The DIFC Courts' Small Claims Tribunal (SCT), which was the region's first dispute resolution service of its kind when it was established in 2007, continues to grow in popularity. It handled claims totaling AED20.16 million ($5.49 million) in 2016, up by five percent year-on-year, with the average claim being AED92,902 ($25,280), up by four percent year-on-year.
Mark Beer, OBE, chief executive and registrar of the DIFC Courts, stated: "In 2016, the DIFC Courts continued to be the preferred dispute resolution forum for businesses of all sizes from both the UAE and overseas. Key attractions were our exceptionally strong enforcement regime, judicial bench and efficient, customer-centric processes, which were all enhanced over the past 12 months."