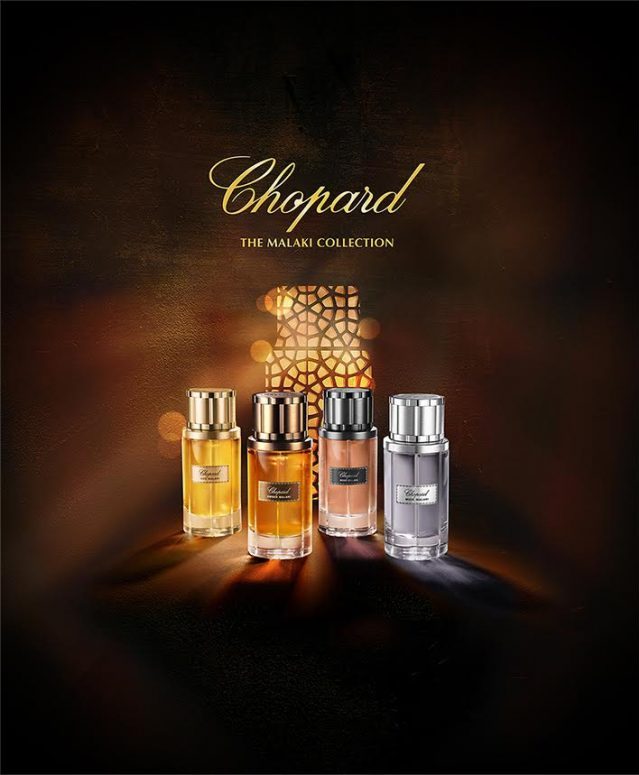 The Malaki Collection is the fruit of an encounter between Oriental and Occidental traditions. The union of exceptional materials and extraordinary expertise, the collection features the exquisite attention to detail so emblematic of Chopard.
The most exceptional perfumes are found where decades of expertise meet the highest standards of excellence – something the Malaki Collection by Chopard embodies. Four delicately crafted bottles hold four captivating fragrances, which celebrate the most opulent fragrance ingredients from the Middle East: agarwood, rose, amber and musk.
Chopard includes perfectly pure extracts of these sought-after materials, prized for their fragrance since the dawn of time. The mysterious power of each scent resides within its essence and each of these exquisite treasures is supported by a finely chiseled fragrance pyramid composed of fine ingredients combined in sensuous, harmonious accords. A magical sensory experience, the work of a great French maître parfumeur who combines his skills with the Chopard expertise, these four fragrances boast an undeniably mesmerizing power.