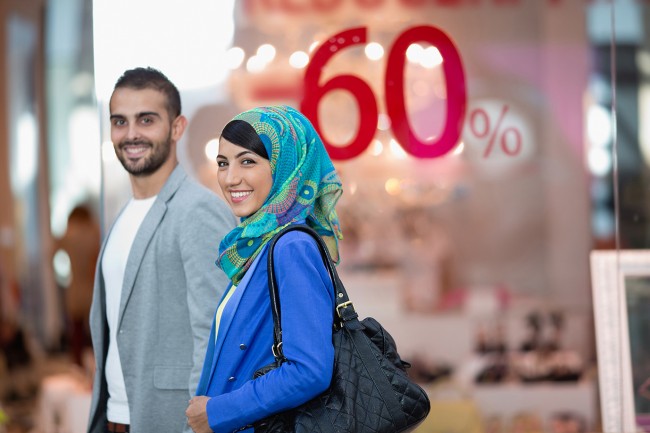 A declining number of young people in the Arab world plan to pursue further education with many citing cost as the single biggest factor holding them back but youth are optimistic about their future careers, according to findings of a latest survey.
Nearly half (46 per cent) of 18-24 year old Arab nationals are planning to study for a Bachelor's, Master's or a PhD or go onto vocational training, falling from 55 per cent in 2013 and 56 per cent in 2012, according to the sixth Annual ASDA'A Burson-Marsteller Arab Youth Survey.
Plans to pursue further education are evenly split across the Arab world, with 45 per cent in the GCC countries saying they plan to go onto university or vocational training compared to 47 per cent in the non-GCC countries.
Meanwhile, a quarter (24 per cent) of youth across the 16 countries polled say they do not plan to go to further their education, compared to one in five (20 per cent) in 2013. One third (33 per cent) of this sample cite financial factors as the biggest reason for them not pursing further education while just over a quarter (27 per cent) did not name a specific reason. Not having the relevant courses available to them is the third biggest hurdle (18 per cent) followed by the quality of teaching (16 per cent).
The Arab Youth Survey is an annual initiative of ASDA'A Burson-Marsteller, the leading public relations consultancy in Middle East and North Africa (MENA). The survey was developed to provide reliable data and insights into the attitudes and aspirations of the region's 200 million-strong youth population – where 60 per cent is below the age of 25 – with the aim of informing policy and decision-making of both government and the private sector.
ASDA'A Burson-Marsteller's sister agency, international polling firm PSB, which officially established its Middle East offices in January of this year, completed the largest survey to date for the sixth annual edition. PSB conducted 3,500 face-to-face interviews with Arab men and women aged 18-24 in the six Gulf Cooperation Council countries (UAE, Saudi Arabia, Qatar, Kuwait, Oman and Bahrain), Iraq, Egypt, Jordan, Lebanon, Libya, Tunisia, Morocco, Algeria, Yemen and, for the first time in 2014, Palestine. Research was conducted between December 2013 and January 2014.
Sunil John, CEO of ASDA'A Burson-Marsteller, said: "Developing the national workforce is a top priority for regional governments as they look to create jobs for their growing populations and diversify their economies away from oil. Understanding the needs, wants and aspirations of this group, the region's largest demographic, is hugely important for governments, businesses and communities as they look to create long term job opportunities."
Looking beyond their education and onto their working life, Arab youth are ambitious about their future careers. Youth place equal importance on the opportunity to work with talented people and work-life balance when applying for a job (both considered important by 47 per cent of respondents) followed by the chance to contribute to the development of their country and good pay (42 per cent).
Nearly half of all youth (44 per cent) would choose to work in the GCC over Europe (20 per cent) and the United States (14 per cent). While favorability towards the GCC and Europe in terms of future careers declined year-on-year from 47 per cent and 24 per cent, respectively in 2013, a growing number would like to work in the United States, up from 9 per cent in last year's survey findings.
Youth that are already working are also optimistic about the opportunities available to them with a third (32 per cent) saying their overall salary has increased in the last year and just over half (53 per cent) saying it has stayed the same. Around two in five (42 per cent) expect their salary to say the same in the next 12 months while the same number (42 per cent) expect it to rise.
Two thirds (67 per cent) of young Arabs believe people of this generation are more likely to start a business than in previous generations, as access to higher education improves the skills of youth, and governments and banks provide much-needed funding to help set up private companies. The majority of those that want to establish their own business in the next five years, plan to set up a retail company (38 per cent) while 19 per cent cite a technology company and 16 per cent real estate.
Meanwhile, favorability towards the private sector is also steadily rising across the Gulf with 31 per cent of respondents saying they would like to work in the private sector, up from 24 per cent in 2013 and 19 per cent in 2012. In contrast, the preference towards the private sector in non-GCC countries is declining at 31 per cent in 2014, up from 28 per cent in 2013 and 36 per cent in 2012