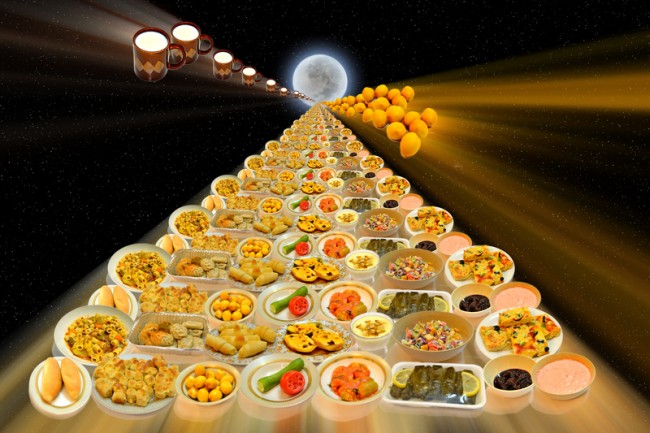 The online food ordering phenomenon is catching up fast in Saudi Arabia, and the pent-up demand for online food delivery in the Kingdom will continue to expand at a fast pace to reach SAR 820 million ($219m) by 2020, marking a staggering growth of 47x of the current size.
This growth will be fuelled by the high gross domestic product (GDP), well-urbanized regions, changing lifestyles and an emerging online culture among the young and tech-savvy population. Saudi Arabia ranks third in terms of smart phone penetration globally, ahead of countries such as the United States, Britain, France and Germany and 64th in terms of Internet penetration.
One of the leading groups of online ordering platform Otlob.com, an OTVentures portfolio company, has strong presence in Saudi Arabia where it has recently expanded its operations to cover Riyadh, Jeddah, Dammam, and Al Khobar, with a menu database of more than 400 restaurants and food chains.
Sami Zaki, General Manager of Otlob.com, said: "The consumer foodservice sector in the Kingdom has been growing tremendously, and is expected to continue on the same trajectory. Estimated at a total value of SAR26 billion, the growth of the sector is driven by a young futuristic population, rising purchasing power and Internet connectivity and modern and changing lifestyles. This presents a tremendous opportunity for both the delivery/take-away subsector, which is estimated at 23% of the total market, or about SAR 6bn. Of that, the share of the online food delivery is just 0.3%, or SAR 18 million. Both traditional food delivery and online food delivery currently have lower penetration rates compared to other countries around the world, which creates big opportunities for food retailers in the Kingdom."
In the United States, the delivery/takeaway sector captures 45% of the total consumer foodservice industry. In the United Kingdom, the takeaway culture is quite popular and captures 40% of the total industry, while in France takeaway forms only 9% of the market.
The dine-in, takeaway and delivery and online food industry in Saudi Arabia is expected to reach SAR36.6 billion by 2020, marking an increase of 38%. This positive outlook has fueled a growing interest from domestic and global restaurants and food chains to invest in their online delivery channels. Online food delivery is now topping the agendas of these restaurants and food chains in the Kingdom, looking at ways to compete in this green market and take advantage of the opportunities it represents. The online delivery culture is expected to grow dramatically in the next 10 years, when 10 per cent of the people ordering food delivery or take-away will do that online. This represents transactions worth around SAR 820 million.
"Restaurants and food chains in Saudi Arabia realized that the time is right to have a fresh look at their business model in order to capture the latest online and digital trends. Being one of the global pioneers of online food ordering, Otlob.com is assisting these food outlets in launching new revenue streams through online and mobile platforms," said Zaki, adding: "Restaurants and food chains are now creating an online presence through Otlob.com to become an extension of their brick-and-mortar outlet. This allows them to reach a wider range of customers. For consumers, Otlob.com offers a convenient online marketplace with the widest gastronomic range from which they can choose on the online platform or via Otlob.com mobile apps for iOS or Android."