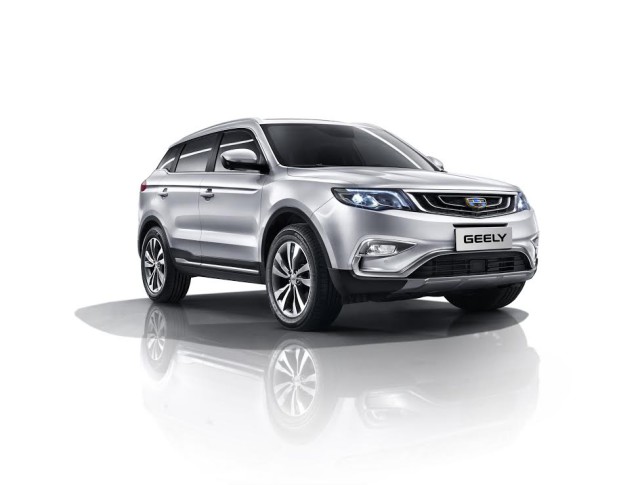 Geely, one of the world's largest automotive brands, starts strong in 2017 with the launch of the Emgrand X7 Sport in the UAE.
Continuing the well-received Generation 3.0 model line-up of the award-winning Chinese automaker, the new sport utility vehicle represents a landmark launch as the marque increases its share of the highly competitive UAE car market.
Introduced to the market through pre-bookings, the first batch of X7s sold out long before the cars landed on UAE shores. This massive success, according to Raymond Ma, Group General Manager of Geely's exclusive distributor Union Motors, can be attributed to the set of usability, safety and technology features available in every trim of the car, combined with a highly accessible price point and value-added packages offered by the brand.
"I believe the launch of Emgrand X7 Sport, with everything it has to offer and its competitive positioning, makes for a superb proposition. The market reception has been quite amazing, with the first batch of units selling sold out and more bookings coming in every day," he said.
This response follows the tremendous response the model received in its home market, where more than 20,000 units were sold in the month of December 2016 alone with now a three-month waiting list.
Aesthetic
The Emgrand X7 Sport's exterior is defined by its masculine lines and distinctive silhouette. Conceived by a specialist team headed by Peter Horbury, Geely's Executive Vice President of Design, the car's visual impact evokes a sense of power and finesse at the same time.
Performance
Under the hood, the Emgrand X7 is powered by a 2.4L naturally aspirated four-cylinder engine generating 155 Ps and 225Nm of torque and mated to a six-speed automatic transmission, plenty of power for city driving and occasional off-roading.
Technology and Safety
The X7 Sport represents a product of Geely's research and development, catering consumers' appetite for integrated technologies while ensuring passenger safety through thoughtful engineering behind the scenes. The centre console is an 8-inch touch screen intelligent information and entertainment system that integrates electronic controls to the AC, power steering and door locks, and connectivity with smart devices and rear parking camera.