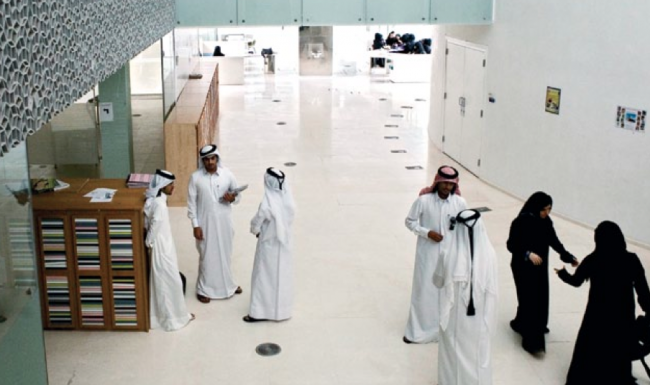 Governments across the world are grappling with issues such as providing affordable education to youth and arming them with necessary marketing skills.
Over the past couple of years, education or rather access to education has been making headlines all over the world. In London and other British cities, students carried out protests for weeks on the streets, culminating in very ugly rioting in late 2011, while earlier this year, students in Canada took to the streets on pretty much the same issue – a hike in tuition fees.
Providing easy, affordable and continued access to education remains one of the biggest challenges facing governments today, anywhere in the world. While in the developed world, it remains more a question of reigning in fees and uplifting the quality of education, in the developing nations, including the Middle East, the challenge is much more basic – setting up enough schools and colleges to ensure that students have physical access to education.
In the developing nations, and especially the Middle East, the huge proportion of the young population and the rapidly rising numbers of youths are creating new pools of students waiting to get into a school each year. For instance, the population of Saudi Arabia, currently at 28 million, will see an increase of more than 43 percent in the coming years, meaning there will be another 12 million children waiting for education. The story is almost the same in all other Middle Eastern countries and the governments are clearly struggling to keep up with the demand for population. Even though Saudi Arabia has now 28 universities, against only nine in 2006, it will need many more to ensure that it will be ready for the population surge ahead.
For smaller Arab nations, like Qatar, the United Arab Emirates and Kuwait, the challenge may not be quantity but quality. The last decade has seen a large number of universities, colleges and schools open up in these countries, especially Dubai and Abu Dhabi. Several of these are in collaboration with or licensed from educational institutions in the US or Europe, while some private sector companies from the Gulf have also invested in setting up schools, sensing a potentially very lucrative market.
The next issue is whether government schools are run better than the private sector. Here both Abu Dhabi and Dubai are doing much better than other parts of the Gulf. An informal target in the region is that 25 percent of nationals would be studying in private schools within the next 10 years.
Connecting education to jobs
For companies and businesses, the lack of adequately skilled manpower is definitely a crucial issue and a big hurdle in their growth. Hence, most of the private sector companies are now increasingly formulating their policies for boosting the quality of skilled manpower.
"The quality of talent that is graduating is by far better than what it is used to be a decade or two ago. The governments are spending more on higher education everywhere and you can see the results. In addition, what I see is a lot of spend at the elementary and high school to improve the level of people getting into education. On our part, we are also participating quite a bit.
You know we are sponsoring students who are graduating from high school and meet certain criteria; we put them through university ourselves so that eventually they can work with us later on. We are also working with vocational centers and holding training programs to help improve vocational training centers, so we can use these people or [help them find jobs] with other companies," shares Nabil Habayeb, president and CEO of GE, Middle East & Africa.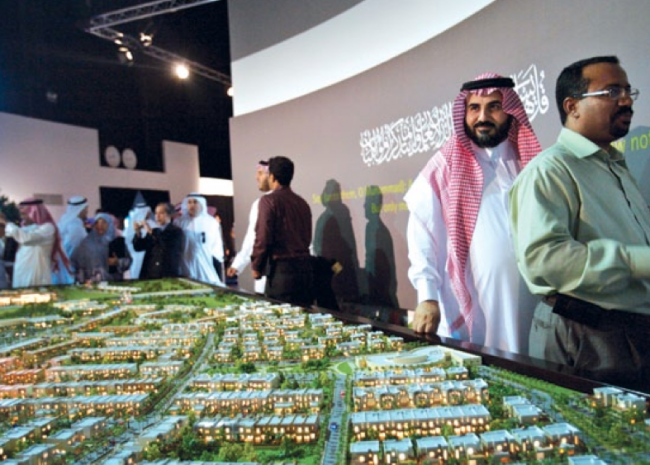 Nizar Baraka, Moroccan economy minister, admits education is a big challenge and it requires several actions. "First is to change the culture of our people, we have to make them more responsible, take more initiatives and, at the same time, be more creative.
"The second challenge for us is to have a clear link between the needs of labour markets and education. That is why in our country we develop a proficiency in universities, it's more linked to labour markets and for every big foreign investment in our country, we create an academy dedicated to the sector, to ensure that there will be enough trained people. For example, for Renault we have an academy dedicated to automotive jobs, for training. We have the same for Bombardier for aeronautics we have an academy," he says.
An education expert who has been tracking the region for several years says that Qatar has clearly marched ahead of the rest in the last couple of years as they undertook a complete ramp up of its educational system with the assistance of US consultancy Rand Corporation. He adds that the UAE is also investing heavily in reforming its primary education.
The reform of the educational system is fairly wide and deep, as well. It includes an overhaul of the curriculum, which is now more modern and updated as other curriculums in the developed world. They have also changed the way of teaching by making it interactive and also changed the school system as well. These countries now give the people more opportunity to choose where to go.
More learning to do
But it is far from over. Some analysts say leadership in the region needs to be more focused on education, if any long-term improvement is to be seen.
"We are missing three things: a vision, political will and leadership in terms of implementation. So, in some places you have one or two. In Qatar you have the vision, I think Sheikh Hamad has a great vision, the problem is in the implementation and having the right team to implement. In some places you have a vision but not a real vision," says Professor Lashuel Hilal, a regional education expert.
There are various challenges in the Gulf's education. If you look at the first layer of the onion, it is student outcomes, which are low in these countries where you find that nationals are not performing as well as the expats. Even in terms of university enrollment, men are not doing well, and in some places the gender gap has even reversed and women are actually more educated, and they form the majority of the graduates between 55 percent and 70 percent across the region. But even if women are doing better in enrollment, it is not an easy road from the university to the job market. This is partly due to the lack of career guidance and family pressures, as well as the absence of women-friendly careers, besides education, health care and public sector.
A unique challenge that the companies, educational institutions as well as the governments face in the region is a sense of complacence and entitlement that pervades the youth in the region. "There tends to be a trend of more job security and, hence, there is no personal fulfillment from the job. There is a sense of entitlement, I am entitled to this, I am entitled to get a degree, I am entitled to get a job and I do not have to earn it.This is what I think will eventually destroy the system. When you have small numbers you can deal with it. As the population grows and as the wealth of the nation becomes
limited then you have to deal with a heavy burden that you do not know and people do not know what to do. What I think is needed is you know these countries are making a lot of investments. Challenge your own people let them prove themselves and then you can empower them. You can give them incentives," explains Hilal.
Teachers, not only students
And even if the UAE and Qatar have managed to reform their systems and bring in some very renowned universities and colleges, these countries face the problems of finding the right faculty. The universities also face another challenge, of finding the right size. While some of them struggle to find an adequate number of students, others have become far too big. For instance, some universities in Saudi Arabia now have between 50,000 to 55,000 students. When the institutions become that large, they would struggle on numerous levels – finding the right kind of faculty, the right size of a class room to ensure proper attention can be given to each student. Another challenge for developing high education and research in the region is the near total absence of freedom, resources and a pool of peers required for it. The nationalization movement across the region has not been very helpful in improving the quality as it limits the pool of qualified talent.
"To succeed in education you have to bring the best educators. To succeed in research you need to bring in the best scientist. Everything else comes next. If you cannot bring these people, if you cannot create the environment that will attract these people to come and give then I think you are not going to make a difference. I do not know of any advanced nations that have advanced just simply by utilizing their own home ground resources," says a renowned educational expert.
"It seems for the teaching is not a problem you know they are able to adjust because there are some people who go there for two or three years, make good money and leave. But when you want to build a research or research-based program then you cannot because scientists are like sportsmen, the moment you stop training, you lose the edge. So nobody will do it.
"The problem now in most countries in the Middle East is that educational institutions have accumulated, over the years, a thick layer of dead skin – professors who are basically incapable of doing the research because they have never been independent, in terms of writing on their own, publishing their own work, competing and even overseeing and training people. It becomes very clear when you see them. Saudi Arabia and other counties in the Middle East have so much money for research and only a small amount of it is spent each year," says Hilal.