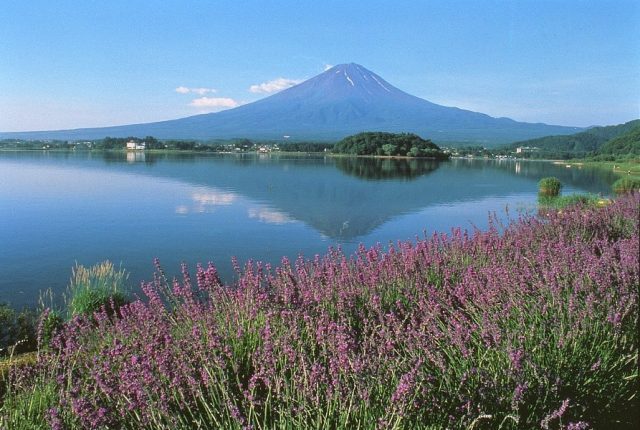 JNTO exhibits at Arabian Travel Market for the first time
Middle Eastern visitors are important for Japan to achieve its target of 40mn international tourists by 2020
In a bid to achieve its objective of 40 million international visitors by 2020, the Japan National Tourism Organization (JNTO) is looking forward to attract more number of tourists from the Middle East region.
Working in this direction, JNTO is participating in the ongoing Arabian Travel Market (ATM). JNTO is participating for the first time as part of its strategy to proactively reach out and welcome more visitors from the Middle East.
Ideal platform
The 2017 edition of ATM (April 24-27), at the Dubai International Convention and Exhibition Centre, will provide an ideal platform for JNTO and its partners to directly engage with the Middle East's travel professionals and provide them relevant information and contacts for them to confidently promote the destination to their clients seeking quality, welcoming, memorable and unique experiences.
The number of international visitors to Japan has been growing dramatically year on year. By participating in the ATM, JNTO hopes to create many mutually beneficial partnerships with the region's leading travel professionals and airlines, to encourage more visitors from the Middle East to experience the wonder, beauty and hospitality that only Japan can provide.
Witnessing increased footfall
In just three years since 2013 the number of international visitors to Japan has more than doubled, resulting in over 24 million visitors traveling to Japan in 2016 compared to the 10.3 million experienced in 2013.
2016 marks the first time Japan has welcomed more than 20 million visitors in one year. Having achieved this milestone result, the target of welcoming 40 million visitors before the country hosts the Tokyo Olympic Games in 2020 seems an ever more realizable goal for the Japanese tourism industry.
When targeting Middle Eastern guests JNTO is keen to highlight the country's unique heritage, modern pop culture, luxury experiences, tax free shopping and Japan's traditional 'washoku' cuisine – which has been designated as a UNESCO Intangible Cultural Heritage.
Customized offerings
In order to make Muslim and Middle Eastern guests as welcome and comfortable as possible, many hotel, hospitality and restaurant partners throughout Japan have made extensive efforts to learn the cultural and religious needs of Muslim guests, including making available various services and offerings that are Halal or Muslim-friendly.
Joining the JNTO Japan pavilion are representatives from the tourism related authorities of Hokkaido, the Kyoto Convention & Visitors Bureau, Hotel Granvia Kyoto, Japan's Prince Hotels, Ayabex and J-Links, Japanese destination management companies.
Special promotional packages to Japan are created in collaboration with Cathay Pacific, and made exclusively for travelers from the UAE.
As the official tourism board of Japan, JNTO is involved in a wide range of promotional activities encouraging international travelers to Japan. While Kyoto Convention & Visitors Bureau is composed of Kyoto city officials and over 200 tourism and MICE related businesses. It aims at promoting tourism in Kyoto through activities such as participating in international tourism expositions, inviting overseas travel agencies and media to Kyoto to familiarize them with tourist and MICE venues; and improving the environment for international tourists and business visitors.