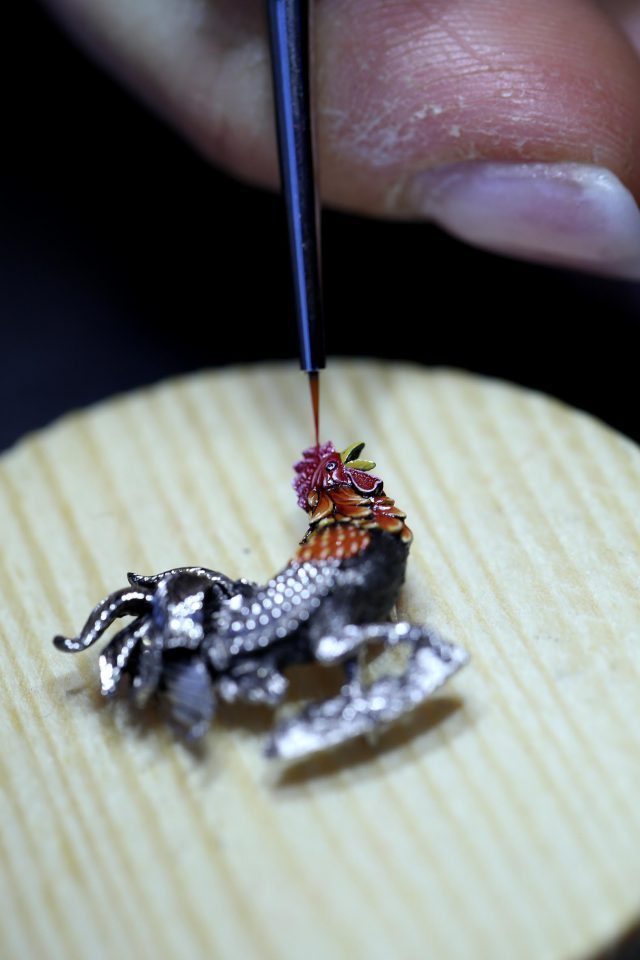 As the Chinese calendar turns to the New Year under the sign of the Fire Rooster, Jaquet Droz introduces four models, the result of extraordinary collaboration between the Ateliers d'Art, celebrating the historic ties between China and the brand, known for its twin stars.
Since its founding, Jaquet Droz has never stopped traveling the world. Traversing the courts of Europe, the twin-star brand was among the first to discover the Middle Kingdom in the 18th century and introduced its creations to the Forbidden City. This fondness for the East and Chinese civilization have profoundly influenced Jaquet Droz: the historical pieces on display inside the Forbidden City bear witness to the bonds that unite the watchmaking brand and this continent-country as it ushers in the year of the Fire Rooster.
For this occasion, the craftsmen of the Ateliers d'Art have created two new models based on the iconic Petite Heure Minute, each available in two versions. The Fire Rooster is the tenth animal in the Chinese zodiac and embodies positive forces. For Jaquet Droz, the rooster, an animal whose relationship to the passage of time is evocative, is also part of the great naturalist tradition cherished by the La Chaux-de-Fonds watchmaker. It is seen in its poetry as well, that of the Petite Heure Minute, whose dial design provides a blank page on which the Ateliers d'Arts can express its most beautiful artistry.
It is therefore based on this iconic model of a passage of time, which has become a field for aesthetic expression, that Jaquet Droz has created four new models to celebrate the Chinese New Year.
Two of the models pay tribute to miniature painting. This extraordinary discipline passed down from the masters of the Age of Enlightenment is expressed in the form of two Grand Feu enamel dials, which are housed in 39mm red gold cases and set with diamonds for the 35mm model.