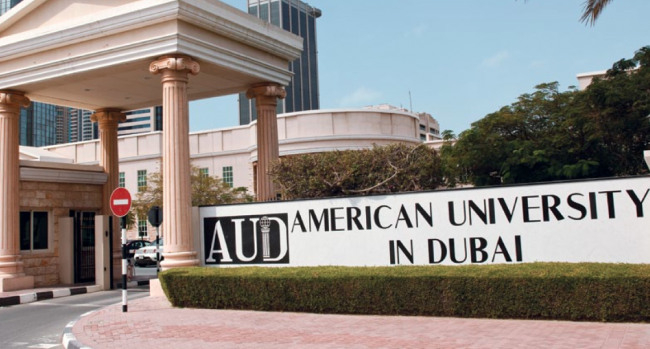 President of the American University of Dubai, Dr Lance E. de Masi, says the region's education sector will follow a path of consolidation over the next five years.
How do you view the state of higher education in Dubai and the region generally?
The state of higher education today is promising. Those of us who have been doing this for close to 20 years are very conscious of the fact that the sector is very young, so we are very much in the building stage. How successful we will be at building sustainable institutions will only become known over time, and I think it is important to be conscious of that. To expect immediate clarification for your efforts and immediate signs that you have been successful is probably counterproductive; if you only look at the short-term in managing an educational entity, you will probably always remain an entity, you won't turn into an institution.
The sector is plagued by some problems that would beset anything that was new, along with some problems that are particular to the region. Sourcing talent, which is required to build and sustain an institution of higher learning, is a key issue.
Is primary and secondary education faring well in the region?
Primary and secondary education in this dimension is much older. Countries have had it much longer. The first university in the Emirates – the UAE University, I believe – was established in 1978 or 1979. There were primary and secondary schools before that, so there is a more settled culture in primary and secondary schools. However, they too face a major problem of a lack of teaching talent.
People involved at primary and secondary education levels will tell you the same. Getting the right people in the right positions continues to be a challenge at all levels of the educational system.
At primary and secondary levels, schools in the UAE follow a different curriculum. Can you tell us more about this?
I think the choices available are quite healthy and allow people to learn about the various systems' strengths and weaknesses. Taking into consideration their children's knowledge [and what they want from the education system, they can decide] which of these system they are going to put their children in. I think the variety is healthy for society and healthy for the people who live here.
Some children are [placed] in one system and one in another, because their parents have made a decision regarding how their child(ren) should be taught. One system would better meet the needs of one child, than the other. There are a lot of variables and I think the fact there is diversity in terms of the educational system, which is represented here in the UAE, is a big plus.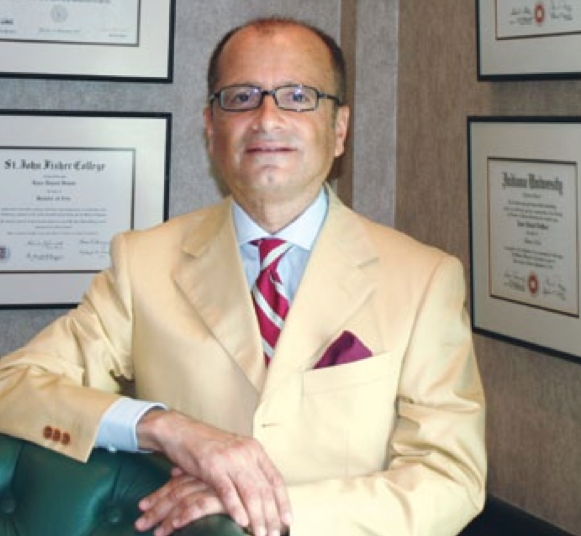 Many students in the region and the UAE opt to go to foreign universities for higher education. What does this mean for universities in the region?
There is a problem. A certain segment of the population influenced by money, expectations and values, seeks higher education outside of the country.
People go for brand names, and what I mean by brand names, of course, is recognizable brands on a worldwide basis. They will choose that kind of [branded] university over universities in this region, regardless of how well the university in this region may be fairing. So, until the quality of institutionalism, stature, stability, substance, continuity and sustainability is here, students are going to seek education outside of the country.
Many of the students who head abroad for education are excellent students. If those students were to remain here and incorporated into a [local] university, it would have enriched the whole system. It is a problem. It is a bit of a down side, and we will have to wait until that institutional building takes place here. Then, students who are seeking what they believe to be absolute quality elsewhere will [choose to] remain here.
Despite being a cash-rich region, there are very few centers of educational excellence. Why is this?
One must understand that excellence in education is not something you can buy. It is not something you can dictate. Firstly, the building of an institution takes time. Secondly, you have got to have very clear ideas about where you want to be and where you want to take things, and I believe if you look at
the history of primary and secondary education in this part of the world, clearly a vision has been lacking. We tried one thing [and then we tried another], and I think that has hindered progress.
Many foreign universities have set up campuses in the UAE and the region. What are your thoughts on this?
The initiatives, whether indigenous or involving foreign partners, must have a mission and purpose. The heart and soul of those educational ventures and institutions must be truly educational. In other words, it is not a quick return investment, so people must be interested in the common good and leaving a lasting impact with a long-term commitment.
I also think the investment has got to be sufficient, so those ventures are real universities providing real experiences.
In terms of the lack of satisfaction in the development of the education sector in this part of the word, one of the very possible developments has been the quality control that, for example in the UAE, is being exercised, both at the federal and emirate levels.
It is really having a positive effect and making sure that the institutions have what it takes to impart the desirable educational outcomes. We are laying the promise, we are laying the platform for quality. Are we there yet? I think probably not, but we are laying the platform for quality in the region.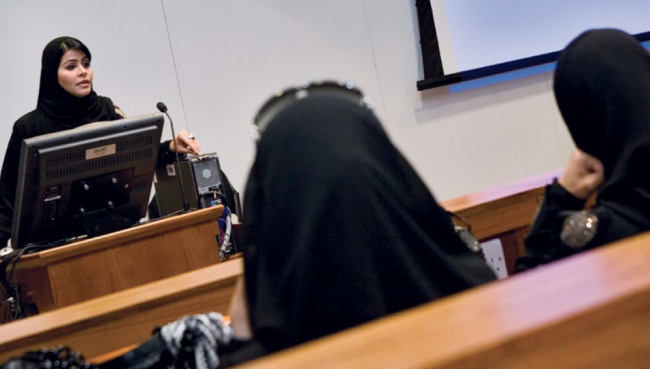 What are the least popular programs at American University of Dubai?
The least popular programs would be courses in the arts and science and, in the case of the American University of Dubai, we offer a degree in international studies. I am not going to say that it is unpopular, it's only been there for two years. But if I look at the geography as a whole, the least popular programs are those in what is referred to as liberal arts for general education. Programs such as business administration, architecture and engineering are popular programs because it is very easy to identify professionally what students will do with degrees in those subject areas.
The universities are good marketing entities and they offer what the public consumes, what the public is demanding. Not necessarily what the society or certain members of the society say the society needs, but very often what the public is demanding is what the society needs. The lowest on the list of popularity are degrees in history, sociology and English literature.
How do you see the region's education sector in the next five years?
I see the sector consolidating. I think that you are going to see the elimination of some small players. They will give up and they will leave. They will decide this is not for them. And then I think the major players will focus more on improving quality then adding numbers. Anyway, I think this is not going to be so much a game of numbers, instead it'll be a quality game. I know a number of institutions that are focusing on improving the quality of what they have, rather than on expansion.