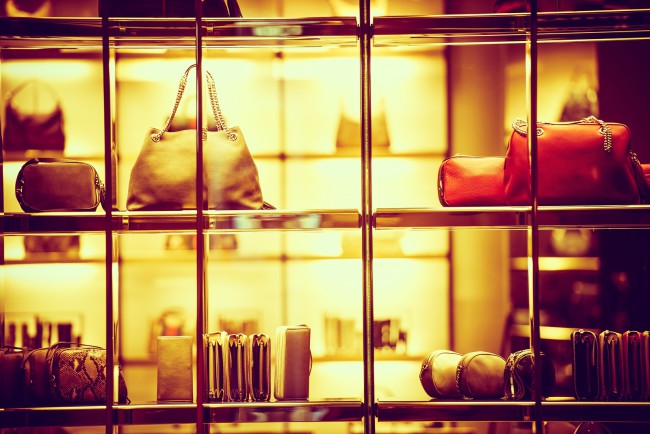 From international names in luxury retail to Haute Couture local boutiques, showcasing the latest and the trendiest, brands in the Middle East are in constant competition with each other today, to earn the sophisticated lady customer's interest and trust.
A recent survey done by the Chalhoub Group showed that the average GCC luxury consumer spends USD 28,800 a year on beauty, fashion and gifts, 94 percent of respondents go shopping 'whenever they feel like it', spending an average of USD 2,400 per month.
A similar report released on online retail showed that shoppers spent US$3.2 billion in the Gulf region alone. With more brands vying to make their presence in countries like the UAE and KSA, these numbers are predicted to double by 2017.
Yahoo Maktoob Research has revealed that one third of Arab women in the Middle East and North Africa (MENA) region shop online, with single women— the most active online shoppers. According to the findings, women are happy with online purchases due to time effectiveness, money, comfort and availability.
While women in the region are renowned for sporting an independent sense of style, brands now need to focus on catering to and providing for customised and exclusive experiences and for better ways to market to women in the Middle East, as more women in the region opt for the UK and Europe to go luxury shopping.
'What women want' at the Arab Luxury Conference on June 1&2 2015 will be hosting panelists from across the GCC to discuss and understand lady customers and their preferences. Panelists for the session— Hala Gergawi, Executive Managing Director, Zahrat Al Khaleej& anazahra.com, Maya Kaanan, Client Managing Director, Starcom MediaVest Group; Rachel Arthur, Senior Editor, WGSN; Jawaher Al Kuwari, Founder and MD, Jo Lamode; Maya Kaanan, Client Managing Director, Starcom MediaVest Group.
The session would also try and understand the women's choices in the region in comparison with the trends globally and analyse the marketing techniques used by premium brands globally.