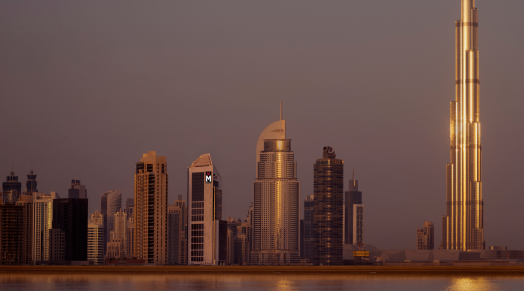 Millennium & Copthorne, Middle East and Africa (MEA) announces the introduction of the M Hotel brand with the opening of two hotels in Saudi Arabia and Dubai, signifying continued strategic expansion for the Group across the region. This initiative is also in line with ensuring that the Group is firmly on track to meet its target of 100 hotels by 2020.
Designed with the savvy and hyper-connected business traveler in mind, the contemporary M Hotel brand offers urban hotels in sought-after destinations, providing business-ready services and spaces alongside leisure facilities to ensure comfort, convenience and a work-life balance.
"The M Hotel brand is already well-established in Asia and we have been looking for the right opportunity to debut and grow it within the Middle East. Saudi Arabia remains one of our strongest growth markets in the region and we are on track to comfortably meet our target of 20 hotels within the next five years," said Francois Kassab, COO, Millennium & Copthorne Middle East and Africa.
"With the rise of religious tourism in Saudi Arabia, there continues to be a strong demand for quality branded hotels within the holy city and we are confident that the winning combination of high service and operational standards and convenient location, will ensure this hotel is a success," added Kassab.
The first M Hotel to launch in the region, M Hotel Makkah opened its doors in December, catering toward both business travelers and pilgrim guests.
Launched on January 16, this year, M Hotel Dubai Downtown is based in the city's main business hub, nearby to key destinations such as Dubai Mall, Burj Khalifa, Dubai World Trade Centre and Dubai International Financial Centre. Comprising 242 contemporary bedrooms and suites, many of which offer views of Dubai Canal, the contemporary hotel has extensive facilities to combine business with pleasure.