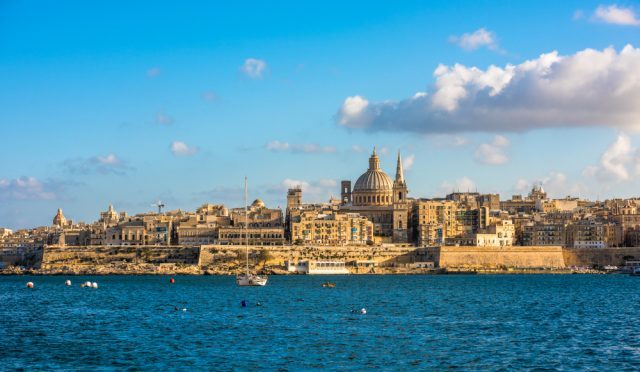 From marvels of history to majestic geography – Malta is magical in every way possible.
If you wish to live in the era of Knights and Castles, if you fancy a destination wedding venue as picturesque as paradise, if you are searching for a getaway to lose the sense of time – visit Malta. A converging point of all time zones, a present day blend of 7000-year-old history and a bright sustainable future, Malta is a destination like no other.
TRENDS visited Malta in the March of 2017 when the South-European island nation dons the perfect weather that allows you to soak in the eternal beauty of its scenic beaches, visit and admire its splendid historic structures, savor the sumptuous Mediterranean food and mingle with the solicitous locals. Although, if you reside in the UAE or in the region (Gulf Cooperation Council nations), you are no alien to the breathtaking views of the islands and seas, but Malta is an experience that is simply unmatchable.
Consolidating the influence of the ethnicities that ruled it – from Romans to British, this pictorial island is like a time travel machine that takes you through the fortresses, ancient temples and cathedrals making you feel like a part of the era gone by.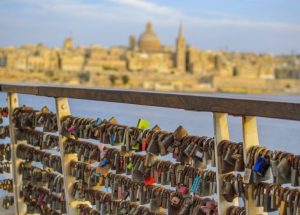 The untouched exclusivity of its remarkable monuments makes Malta one of the most loved countries for tourists who are interested in grand history, breathtaking architecture and the most cosmopolitan lifestyle of the 21st century. For others, there are unadulterated beaches, delectable food and flourishing gaming industry. Overall Malta is indeed a place that has something for everyone. It is sure to make you fall in love – slowly but deeply.
Vince Debono, a Maltese government-registered tourist guide, who is into this profession for the last over 25-years, says Malta has succeeded in the aforesaid to an appreciable extent.
"Malta has its own magical spell that keeps growing further with each experience. Right from clean beaches to rich history and awe-inspiring structures to natural beauty, Malta boasts of an array of enticing features for global tourists. Maltese are very welcoming and we are proud of our culture, heritage and exotic tourist destinations," said Debono, our tour guide, who took us through the picturesque locales in different parts of Malta, during the four-day press trip.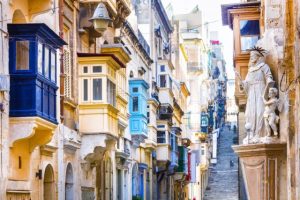 Dr. Edward Zammit Lewis, Minister for Tourism, Malta, says, "Malta government is running various aggressive campaigns to popularize its famous tourist destinations and results are quite encouraging. Tourists are coming here for a wholesome experience that they will not find anywhere on the planet. We are expecting a good increase in the arrival of Middle East tourists in Malta in the coming months."
Picked up from our experience, here is more about this country which, apart from being a famous historic naval base is also a bridge that connects our part of the world (Middle East) to the Europe. So, if you have visited the country already read on to see what you missed out on. Or if you are planning a Maltese holiday experience, read on to our suggestions of what to do, where to do and why to do.
Stay in Sliema
Also known as the resort city, Sliema is home to hotels for all pocket sizes. From expensive five stars to easy-to-afford budget hotels, the city is a major tourism spot offering a host of relaxing holiday activities and wide options for shopping and dazzling nightlife. With a perfect view of the sea and the capital of the country Valletta across, Sliema gives you an instant holiday feel and is highly recommended to be your place of stay during Malta trip.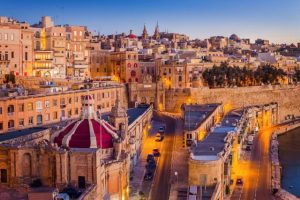 Visit Valletta
The capital of Malta exudes the 16th century elegance and grandeur in true sense. A small city packed with striking historic structures is a UNESCO World Heritage Site for all good reasons from a collection of baroque architecture to impressive military forts. For the nightlife lovers, the city has the best of eating joints and restaurants.
Not to miss the old-fashioned balconies that were once a window to the thriving nightlife on the streets of this city. They still stand there as if frozen in time. Also, a Valletta harbor cruise can sail you through the two harbors (Grand Harbor and the Marsamxett Harbor) and you can admire the amazing views of the coast. A visit to Valletta will prove the famous saying about the capital – it truly is a city of gentlemen by gentlemen.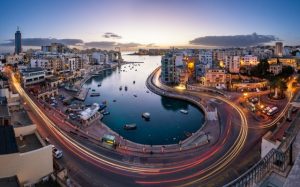 Tour Three Cities
Malta experience is incomplete without the tour of the three fortified cities of Cospicua, Birgu and Senglea. A perfect window to the authentic Maltese cultural and maritime history, a tour of Three Cities can also introduce you to the famous art of Maltese wine making. It is interesting to know that some of the churches, forts and bastions in this part of Malta came into being before Valletta rose to prominence.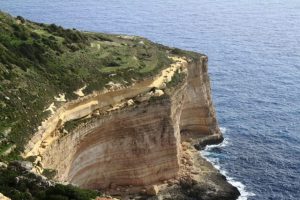 Discover Dingli Cliffs and Dghajsa
Be ready with your camera as you approach Dingli cliffs. With beauty in every direction, the site is sure to give you perfect shots from every angle and inch. Located on the west coast of Malta, the cliffs, also one of the highest points of the country, offer a stunning view of sky inviting you to walk through in a reflective mood. If you are someone who finds his fulfilling by getting closer to the nature – Dingli Cliffs will be your next favorite. Furthermore, make your encounter with sea more fun by riding a Dghajsa – which is a kind of water taxi that will take you to the centre of Grand Harbor so you can get a fuller and wider view of the Valletta. The colorful small cute water vessels are the best way to romance with the city.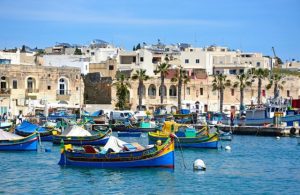 Meet (fishermen at) Marsaxlokk
There isn't a better way of getting to know the local community than visiting the traditional and scenic village of Marsaxlokk in Malta. Prefer a morning to visit this largest fishing harbor of Malta as you might just catch the freshet fish for your next meal.
Relax and Refill at Rogantino's
Bad food can spoil your entire holiday but that's not the case while you are in Malta. The mouth watering Mediterranean food is sure to add joy to your trip. There are a number of good restaurants in every part of the country but TRENDS recommends going to Rogantino's restaurant in Landrijiet. If you ever fancied having a meal like the yesteryear kings, in a setting amid vineyards and valleys, Rogantino's is your place. Besides, the late 16th century hunting lodge is a fine example of Maltese architecture with vaulted ceilings and original stone floors. This historic palace certainly offers the best Mediterranean food and undoubtedly the best Maltese feel.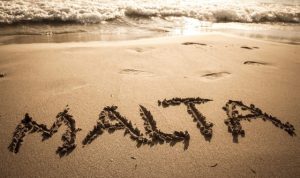 See St. Jones Co-cathedral
Add more to your Malta experience by visiting the St. Jones Co-cathedral. Although an ascetic stone outside, the inside of the monument opens up eyes with glittering gold. If you are interested in architecture, it is sure to blow your mind. The church also boasts of the famous painting depicting The Beheading of Saint John the Baptist (1608) by Caravaggio. Having a baroque work of art in its architecture and sculptures, this Church showcases some of the most beautiful artistic works by Mattia Preti and Caravaggio himself. A must visit for all history lovers.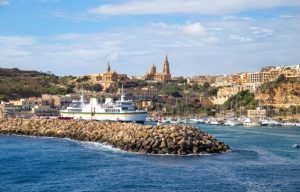 Go to Gozo and Golden Sand
Only words that can describe Gozo island – there is beauty in every corner. What can be more gorgeous than a natural setting where the darker blues of sea end in the milder blues of the sky – yes, that's Gozo. The spectacular natural sights of this tranquil island of Gozo will fill up your soul with unexpected calm and splendor. Apart from being a photographers' paradise, Gozo is also a place where you can spend some time with yourself – for some introspection or a round of silent meditation as well. No wonder, it gets its spiritual traits from the fact that it is home to some of the oldest known religious structures in the world – the Ggantija temples. One of the 21 Maltese archipelago islands, Gozo also holds a history of human immigration since years unknown.

Golden Sand beach is the ultimate answer to all your destination wedding queries. If you want your marriage to be one-in-a-million, this is a perfect venue for you. Pristine sea and glimmering sands along with bright sun and scented breeze make it a paradise for romantic occasions.
Proceed to Palazzo Parisio
Opulence at its best – Palazzo Parisio is an epitome of Maltese brilliance you cannot miss. The palatial wedding venue is more than just an architectural gem. Its charming gardens are filled with beautiful exotic species of flowers, trees and grass. Lavish interiors and beautiful exterior views make it a dream destination for a typical fairy-tale wedding.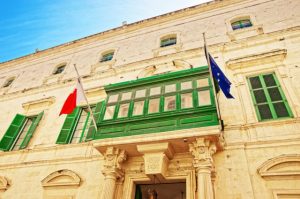 Although we tried to capture the best of the best, but Malta is a beautiful experience beyond words. The shooting site of the famous American TV series 'Game of Thrones' and Hollywood movies like 'Troy' and 'Gladiator', Malta has as much to its history as it has to its present and the future. The country remains one of our favorite holiday destinations as there wasn't a more profound and relaxing tour of any country we ever did.
 Are you tempted to be there? This is all you need to know if you are in the UAE, before you head to Malta for an unforgettable experience.
Emirates and Etihad run flights to Malta. It is a nearly eight-hour direct flight and all the main cities are easily accessible by taxi from the airport.
Pre-book your hotel or resort online – there are options from budget hotels to five-star resorts to suit every pocket. You can select from an array of in-hotel activities as well however there is lot to see and do around the country.
The country uses Euro as currency and English is a commonly spoken language.