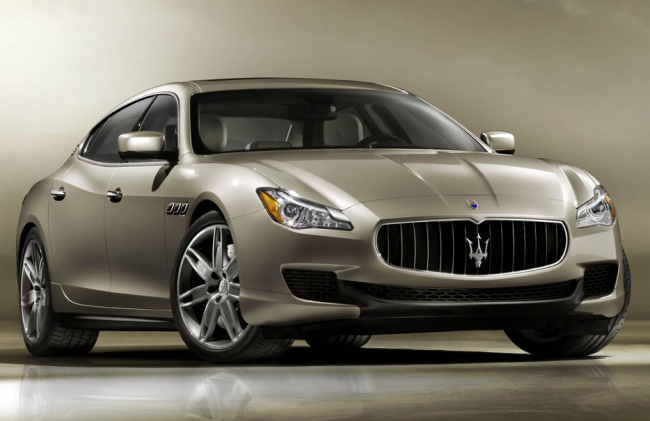 Maserati's Global CEO, Herald Wester, spoke with TRENDS at the Frankfurt Motor Show, about the future steps of the Italian luxury car brand, including a new SUV to hit this region's market by 2015.
You say that you want to boost production to 50,000 by 2015. How realistic is that target given the [market's] current state?
I know we can certainly produce 50,000 cars, but the tricky question is whether we can sell them. Let us start with facts and figures; you know how Maserati evolved over the past years, we saw how, in 2012, with the old range of products, we saw it was close to 6,300 cars sold, with almost 50 per cent in the US and the rest in the other global markets. And we introduced in Detroit the Quattroporte, in Shanghai the Ghibli, and we opened the orders for both cars thereafter.
But even by 2015, selling 50,000 cars will not be achieved just by launching a new Quattroporte and the Ghibli. We will add another important product to our product portfolio, the Levante SUV, which will further boost sales.
This new car will go into production in the second quarter of 2015 and the product will hit the markets by the second half of 2015.
We know that the capacity of your production line in Grugliasco, Italy, is limited, so where will you produce the Levante?
We've had a lot of internal discussions and we can confirm that the Levante will be produced in Italy. We are going to reshuffle, reconstruct and renovate a portion of Mirafiori, the old base of Fiat, and create a new production facility for Levante there.
As far as Grugliasco is concerned, it is now is running with a two-shift operation; we can produce the Quattroporte and Ghibli in a relatively free mix, with 135 to 140 cars a day in the two shifts.
The potential forecast of what the Levante SUV might contribute to our global sales should be similar to what the Ghibli can do. But it is a conservative guess, in the range of 20,000 to 25,000 in a full year.
And what engines will be used for the Levante?
The same engines as for the Quattroporte and Ghibli; the V8, V6 and the V6 diesel, and they will be produced at Maranello. The majority of the customers are buying V6 engines, all-wheel drives. We also created a specific engine for the Chinese market and have to wait for the final confirmation of the diesel share in Europe. But you know that in these segments in Europe, the diesel share and the competition today is in the range of 75 per cent.
The Quattroporte diesel is the only version that is not getting produced, it will go in production and will be presented here by the end of this month. You know, if we look at the Quattroporte segment and the Ghibli segment in Western Europe over the past 12 to 15 months, despite the fact that these segments are shrinking, we have approximately 30 percent [growth] in the past number of years.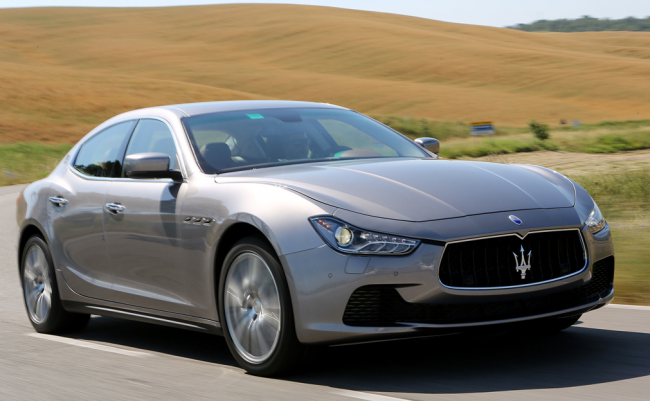 What about your project with Zegna?
I really love this project because both companies represent Italy at its best and the heritage. Zegna was born in 1910 and they had their 100-year anniversary three years ago. We will have ours next year. They are both representing these elements, such as style, class, heritage and luxury. We believe that it is a wonderful combination and that the two brands fit very well with each other and that we will both have significant benefit from this co-operation.
This is a concept car. Next year, based on this concept car, we will do a limited edition of 100 Quattroportes; they will be concept cars that we will sell in all markets. In time, we hope that there might be some Zegna features in all of our cars.
Part of the appeal of Maserati is the handcrafted element, built by human beings. Since you are going to be shifting away from that, what is your plan?
Well, you are right, there is a certain trademark in this, but if you look at our dashboards they are still leather wrapped by hand. This is what we maintain and what we keep. On the other side, multiplying the production by times nine or times ten, you cannot just go ahead doing more of the same, you need to create more stable, more robotic processes to get the right amount of quality and number combination.
Of course, the new products have been developed applying totally different quality standards. We are controlling thousands of points of geometry, so it is absolute state of the art. The selection of the material, combination of how it feels and how it smells will remain 100 percent Maserati and the Zegna project will contribute to this. We will always deliver on our extra levels of customization.
Speaking about luxury, is it important to product luxury goods? What is luxury?
Well, first off, luxury is a fact. In my personal opinion, I totally believe in a world that functions best if it is a kind of meritocracy.
However, our customers are not the typical average consumer. If you work hard and you love beautiful things and you have a sense for the material and for the beauty and the style and the class, I totally believe that each and everybody has the right to reward himself or herself with something that is beautiful.
What is your plan for building diesel cars?
I am personally not very convinced about this solution. We all know that diesel cars are more effective than electric vehicles and hybrid vehicles, but it is not yet very clear what is going to happen. What is clear is that it is not a business. The discussion about the global balance of these cars is totally unfair because we know we treat them as if they were zero emission cars, which they are not. You need to produce the cars and batteries, which is a long investment. As a group, we already have electric cars and we are working on hybrid cars, so if the markets force us into this direction, we are prepared.
Is there any possibility that you could produce a halo car/super car in the future?
Absolutely. I think it is indispensible because if you see the history it only includes halo cars and then we recreated a kind of basis over the past ten years, predominately from 2005 to 2012. Now, with the Quattroporte, Ghibli and
Levante, you can say that we are becoming pretty much similar to other luxury or premium brands. I believe many of them are premium and there is a significant difference between premium and luxury. However, I see Maserati being much more in the luxury area.
Will you limit the production volume to 50,000 cars to remain optimistic, but realistic, or is there a firm belief that this figure can be exceeded?
If you can only afford your investments and if you have already put down over-optimistic numbers of what you can sell, then this is always a very risky situation. I agree, we do not get about… we made the business cases about the Ghibli and healthy business cases assuming to sell between 20,000 to 25,000, and we will do the same with the Levante.
If you look at what is going on in the market and with the competition there it's an up side. So, a target of 50,000 is not a dogmatic limit and I do not think it is an issue.
We will be keeping a close eye on each market and where there is potential for increased output and sale, but we do have high hopes for the Levante in the Middle East.